1,066 total views, 2 views today
Discussion Forum Feedback – Premier Training Student Reviews

Q. Premier Training (who I would likely be doing it with) seem to be one of the leaders as far as online learning goes. Would I be right in this assumption? More as a confirmation really.
A. They are one of the providers that is regularly recommended through this site. Nick who posts on here is one of their tutors and he's also a qualified accountant.
Thats an important thing to think about as there are many trainers out there who do not come to the table with the same level of practical knowledge and experience as Nick.
Q. Now I'm looking to study from home as it works best for me considering im working now. Ive been looking at Premier Training and they have a 'AAT level 2 Award in Bookkeeping (QCF)' prices at £249, is there any reason why this course is priced higher than the AAT lv2 accounting (£153.75)?
If i do the Bookkeeping course, how many exams will it consist of?
A. I could be wrong but I cannot recall a bad word being said against Premier either in terms of their tutoring or fee levels. – Source:  http://www.book-keepers.org.uk/t53167392/starting-out-on-aat-a-few-questions/
"Studying Level 3 with Premier Training was a very good experience, excellent support from my tutor, very good flexibility of distance learning. Since I start studying I've got more knowledge in the field of accountancy and a new job." – Adrian Burlacu 
Accountancy Discussion Forums
AAT – The AAT's discussion forums are where AAT members go to help each other,  discuss thier studies, finance & accounting and other related topics. See what students are talking about at: http://forums.aat.org.uk/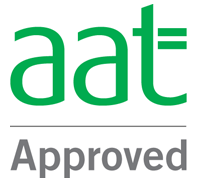 The Book-keepers Network (BKN) is a commercial resource which exists to support the social and business needs of UK book-keepers – www.book-keepers.net