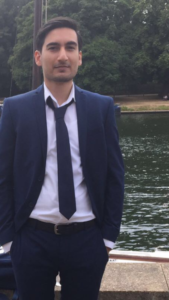 I am just about to sit my final exam for AAT having passed all the others in flying colours. I would not be exaggerating in saying that from the moment I got on the course till now, everyone from the admin staff to the tutors have been extremely supportive and helpful in making my studies all that much easier. The tutor support is always there as whatever problems I had were quickly resolved and assignments are marked swiftly, and feedback is given quickly, and the study material is of very high quality as well. There are handbooks as well as videos which helped out massively in consolidating my understanding of the content.
Studying with Premier Training definitely gave me a lot of confidence and I've recently managed to secure a trainee contract with an established UK accountancy firm thanks in part, to the excellent service they've provided me which gave me the motivation to keep applying to firms and demonstrate at interviews with confidence, how well I was progressing with my studies. I cannot honestly think of a single instance when they've let me down or Iwhere received just about average service. They were always on hand to help me whether I wanted to go through the course at a faster or slower pace so all in all, I'd highly recommend their services.
Thank you and all the best!
Saqib Khan
AAT Foundation Certificate in Accounting