At Premier Training we use Sage as part of our AAT level 2 Foundation Certificate in Accounting Course in the unit called "Using Accounting Software". It is also available as a stand-alone qualification titled the AAT Foundation Award in Computerised Accounting. This course is perfect for those who need to get to grips with computerised accounting software and enhance their current knowledge, allowing them to use such software in the work environment.
Sage Business Cloud Accounting is software that a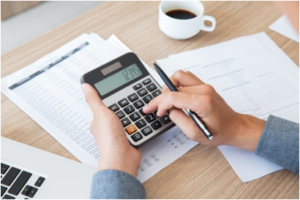 llows small business owners, bookkeepers and accountants to manage business finances effortlessly and efficiently. As more and more business owners in the UK are turning to cloud solutions to manage their business finances, it is probable that today's students will be supporting these businesses on these types of software and with Sage Business Cloud Accounting becoming more and more popular, future clients will most likely already be customers of Sage Business Cloud Accounting .
Sage uses the most up to date accountancy software that remains current and never needs to be upgraded. It is extremely user-friendly designed to be used by people not familiar with accountancy software packages.
Sage Business Cloud Accounting is extremely flexible due to it being completely online so students and tutors can access their software and data anywhere as long as they have internet connection.  Sage Business Cloud Accounting is incredibly safe as all data is backed up and online access is only possible with a password. Tutors can also link to and view student's work remotely and there is free UK based email support for students and tutors; 24 hours a day, 7 days a week.  Support is available all year round.
View all Premier Training's AAT distance learning accountancy courses below
AAT Access Award in Bookkeeping – (AAT Level 1 Bookkeeping)
AAT Foundation Award in Bookkeeping – (AAT Level 2 Bookkeeping)
AAT Advanced Certificate in Bookkeeping – (AAT Level 3 Bookkeeping)
AAT Award in Using Accounting Software – (AAT Computerised Accounts)
AAT Foundation Certificate in Accounting – (AAT Level 2 Accounting)
AAT Advanced Diploma in Accounting – (AAT Level 3 Accounting)
AAT Professional Diploma in Accounting – (AAT Level 4 Accounting)
If you are interested in starting a career in Accounting or Bookkeeping and would like further information about the AAT courses available give Premier Training a call on 01469 515444 to discuss the options available and study with an AAT award winning provider.