Did you know Premier Training can offer you up to 12 months interest-free instalments on all of our AAT Accounting Distance Learning Courses? This means you can get started with your AAT studies today from as little as: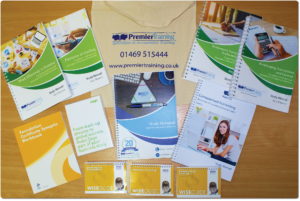 £70.50 for the Foundation Certificate in Accounting! (AAT Level 2)
£73.00 for the Advanced Diploma in Accounting! (AAT Level 3)
£76.83 for the Professional Diploma in Accounting! (AAT Level 4)
You can also include your AAT registration fee of £135 to help spread the cost. This is a requirement of the AAT in order to sit your exams.
Is it Bookkeeping you are interested in? Don't worry, we can also offer you interest-free monthly instalments on all of our AAT Bookkeeping Distance Learning Courses. This means you can get started with your AAT studies today from as little as:
£52.70 for the Foundation Certificate in Bookkeeping! (AAT level 2)
£64.50 for the Advanced Certificate in Bookkeeping! (AAT Level 3)
£61.25 for both courses in our Special Bundle Offer! (AAT levels 2&3)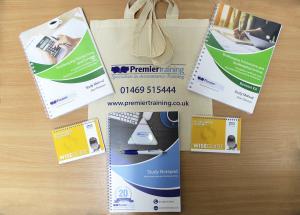 We can offer interest-free monthly instalments of 6, 8 and 12 months.
Again you can spread the cost by including your Bookkeeping AAT registration fee of £43.
Don't forget we also offer a Price Match Promise!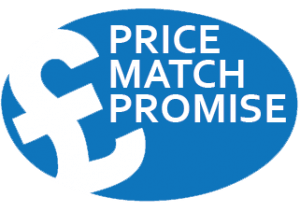 Find another Training Provider that offers an AAT course with personal tutor support and an equal amount of tutor marked assignments and practice assessments with E-learning resources and we will match their price! T&Cs apply
Why Choose Premier Training:
24 hour online access
Pass Promise (T&Cs apply)
Start your AAT studies the same day as enrolling
Instant access to tutor support
Award winning AAT training provider
Award winning learning resources
Prompt marking turnaround
You can view Premier Training's AAT courses below
AAT Bookkeeping Courses
AAT Foundation Award in Bookkeeping
AAT Advanced Certificate in Bookkeeping
AAT Accountancy Courses
AAT Foundation Certificate in Accounting
AAT Advanced Diploma in Accounting
AAT Professional Diploma in Accounting
If you would like any further information on how to get started with your AAT Accountancy or Bookkeeping studies, call Premier Training on 01469 515444 or visit our website at www.premiertraining.co.uk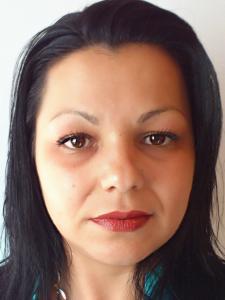 I am very pleased with the accounting training conducted by Premier Training.
My tutor and course advisor respond to the same or the following day on all my questions. They try to help me with whatever they can. Our training materials are very well written and facilitate the understanding of the material.
Thanks to everyone from Premier Training for their care and help.
Krasimira Arabadzhieva
AAT Foundation Certificate in Accounting


According to AAT research, 60% of accountants think basic accounting practices will be fully automated within the next few years. An understanding and ability to use technology will be an essential skill for all up and coming accountants.
The AAT's Future Accountant report – available to download here – surveyed over 250 Professional Accountants to measure perceptions regarding the technological impact on changes to the accounting industry.
89% of those who were asked agreed that advances in technology are positive for the profession and industry on a whole. The majority also stated that the development of technology has made their role easier, giving them more time to concentrate on other aspects of their jobs.
In the AAT's survey, professionals also suggested that the biggest impact on their profession will be with regards to automation, software developments, and the cloud. Meaning that in the future, accountancy will likely progress into real-time analyses and reporting.
Due to the advancement of technology, client expectations are also changing. Business decision makers want key data available almost immediately, with explanations and recommendations. As such, Accounting will need to become much more IT based. Professionals will need to develop their trainees – and their own – skills, to include software development and analysis, advancing as time goes on.
Our Programme Director Sam Hannigan gave her insight:
"Although many feel technology is impacting on the profession, the role of accountants and bookkeepers is still vital to businesses, and the professionals of today need to embrace the changes in technology to deliver a smooth, efficient and reliable service. Accountants and bookkeepers are necessary to show businesses the way forward and help develop methods that will allow them to run efficiently and have up to date information at their finger tips.
Without guidance from the professionals, the introduction of technology could hinder the business, especially with tax becoming digital and the changes made to the way financial transactions are recorded. Technology does not have to be feared. It needs to be used to its full potential with the guidance and support from professionals in the industry, which, in the long run, will save the business time and money."
AAT's Chief Executive Mark Farrar also remarked on the research:
"Technology is taking us on an exciting journey and accountants are already feeling the benefit of these changes. Roles are becoming more strategic as a lot of the more manual processes can be done by automation, which is freeing up time for more challenging work."
Fortunately for our Accounting students, the AAT Future Accountant research shows that although technology is automating certain areas of the profession, it is only in a way that is helpful to everyone involved. Processes are being sped up, but clients will still need the data interpreted and unpacked. Consequently, Accounting professionals' skills will evolve, but they will still always be needed.
To start your Accountancy career today, give our Course Advisors a call on 01469 515444, or enrol online now.

Being able to manage your AAT study time to make sure it is effective in itself is a skill, especially for Distance Learning students. Check out our top tips:
Get rid of any distractions
Removing anything around you that has the potential to take your focus away from your studies will ensure your attention stays on your studies. Where possible, turn the volume off your phone and put it out of sight to remove the temptation of checking messages etc.  Ensure your laptop does not have any social media communication platforms open. You could plan it set times to check your phone if you feel necessary (eg- one hourly intervals).
 Stay focused
Getting into a state of mind where you entirely focused on the task at hand comes a lot easier than you think. This mental state is commonly known as 'flow' where an individual is completely involved in an activity that you do not even think about anything that is unrelated to the activity. Once you concentrate on any task with focus (by following the above) and a clear goal in mind flow will naturally occur.  Next thing you know time has flown by, the task is complete and you are left with a feeling energised and accomplished. This will also increase the enjoyment of studying as it sets you up with the motivation you need for the next session!
Plan your time
Use a calendar to plan the day/session in detail.  Set clear goals that are achievable and measurable targets. Create a checklist so you can tick the tasks one by one so you can see your progression, this drives motivation and documenting your achievements gives you a good starting point when planning your next session. Anything you have not achieved or do not feel fully competent with, use as the starting point for your next session.
Resources
Make sure you have all the resources you need around you (Books, Laptop/Internet, Telephone if you have tutor support, Online Study groups etc) Having to stop to find resources can break your concentration and lead to becoming distracted. Organise your resources in a system that will make them more accessible and easier to locate (file by subject to reflect your timetable, by alphabetical order etc) Having a vast choice of resources available is great when tackling tricky subjects and can often ease the stress of unfamiliar territory. It can save you a lot of time by covering more material in a shorter space of time. If you have the resources available use them to their full potential.
Success Breaks
Rewarding yourself when you achieve something gives you not only a break from a subject that can be so intense but also drives you to make progress as you know the reward is coming! This can be something as small as a cup of tea and a biscuit every 60 minutes or a boiled sweet after completing each chapter. It can also be a physical break, so maybe watching the news on the hour for 15 minutes or a 15-minute walk. Breaks can allow your brain to relax which will leave you refreshed and more productive when you resume your studies.  Just make sure you keep rewards fairly minimal until your tasks are fully completed.
Be flexible with your AAT study time
You cannot plan for the unexpected. Life likes to throw us a challenge every now and again, (Visitors dropping by, family emergencies, working additional hours etc). Therefore it is important to re-evaluate your time to ensure nothing is missed with minimal disruption so you do not fall behind.
If you are interested in starting a career in Accounting and would like any further information about the AAT courses available give Premier Training a call on 01469 515444 to discuss the options available and study with an AAT award-winning provider.

We understand that distance learning can be daunting but Premier Training has been teaching students via this method for over 20 years. We asked our team of experienced, knowledgeable tutors for their best pieces of advice for distance learners and have put these together for you below. We hope it helps reassure you that even though you are studying from home, you're never alone.
Often one of the most difficult hurdles is actually getting organised to start a course of home study.
There is no single 'set' way to plan your study time as what works for one person may not work for another, but here are a few suggestions to help you get started.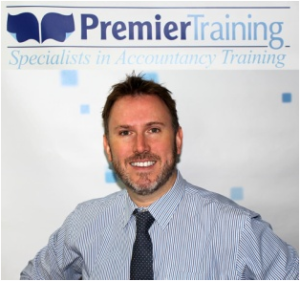 1. Introduce yourself to your tutor so you build a rapport from day 1 as they will be your first port of call when you need study support.
2. Set yourself specific weekly sessions and make sure everyone in your life knows this is your study time. Saturday morning or Sunday afternoon are favourite times for many, but choose what suits you best.
3. Tell friends and family that you are unavailable for the duration of each session, just as though you were out at the gym (or pub!!!)
4. Set target dates according to your timetable. While these dates are not mandatory, you should look on them as goals in your achievement.
5. Make notes as you go through the tutorial. It is easier to learn if you write it down and then they become useful revision notes later.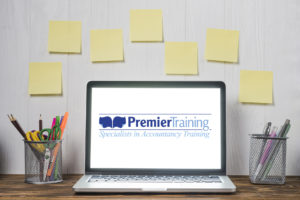 6. Place post-it notes on pages where you have questions. This will save you time when you call to speak to a tutor.
 Be organised in your approach – half an hour's work only when an opportunity crops up rarely gets things moving, whereas a strict study regime usually works wonders.
8. Sticking to a regime is often difficult to start with, but if you persist, you and others around will get used to it.
9. Remember we are available on the phone for tutor support Monday to Thursday until 8pm.
10. As well as telling all your family and friends that you will not be available during specific times you should also switch off your phone.
11. Around 6 hours of study per week, spread across two or three sessions is a good starting point and then you can see how it goes from there.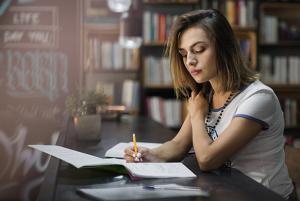 12. Don't go too fast just because you can. Take each topic at a time and learn it thoroughly. Understanding is more important than simply knowing the mechanics of the mechanics of the calculation.   
13. Try to avoid study when you are over-tired. You will take in very little if you do. Believe it or not, the same applies to people who study and are hungry.
14. It's better to try and find out how to do things on your own – you will have more chance of remembering. But there may come a time when it really doesn't make sense. Don't sit there for hours (or days in some cases) – pick up the phone and ask your tutor.
15. Wait for feedback from work that has been submitted before attempting the next assignment.
16. It is good advice to keep to the course outline and try to submit work consistently – evidence shows that students who do this get to the end point much quicker and with better results.
17. Don't leave it too long from receiving feedback from a mock assessment before sitting the "live" assessment.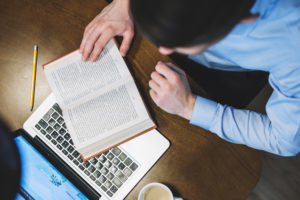 Always complete the AAT practice assessments before sitting exams.
19. Ensure you know what your weaknesses are and complete as much practice on the areas as possible. This will give you the best chance of passing in the live assessments – especially where written tasks are required
20. Ensure you read the questions carefully and double check your answers.
21. Make sure there are no gaps in knowledge as this can have a detrimental effect on the overall outcome when it comes to live exams.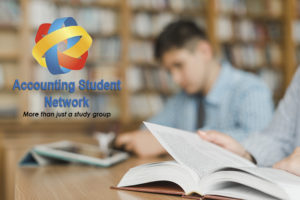 22. Don't become lonely. This can be the most de-motivating aspect of distance learning, no classmates, no banter and no support or advice when you need it most. Join the ASN group and keep in touch with your tutor and course advisor. We are here to help even if it is just a quick chat or more in depth assistance.
23. Success under the AQ2016 standards comes more easily to those students who study regularly and make continuous progress, particularly due to the requirements of the final synoptic assessment. Students that study 'ad hoc' tend to do less well, losing motivation as they struggle with the understanding more, and have to go over their previous learning materials to a greater degree to maintain the skills needed for their final assessment.
24. You're not going to get everything right first time and success isn't just a single point in time and neither is failure. Failure is simply another practice round but it's easy to get frustrated when we don't master a skill straight away. So, regular practice is the key to success!
25. Do not sit the synoptic exam until you have passed the mandatory units.
26. Remember, you've made a significant financial investment in yourself – don't let it go to waste!
You can view Premier Training's Accountancy and Bookkeeping courses below:
AAT Access Award in Bookkeeping – (AAT Level 1 Bookkeeping)
AAT Foundation Award in Bookkeeping – (AAT Level 2 Bookkeeping)
AAT Advanced Certificate in Bookkeeping – (AAT Level 3 Bookkeeping)
AAT Award in Using Accounting Software – (AAT Computerised Accounts)
AAT Foundation Certificate in Accounting – (AAT Level 2 Accounting)
AAT Advanced Diploma in Accounting – (AAT Level 3 Accounting)
AAT Professional Diploma in Accounting – (AAT Level 4 Accounting)
To find out more about our AAT home study/ distance learning courses please call us on 01469 515444.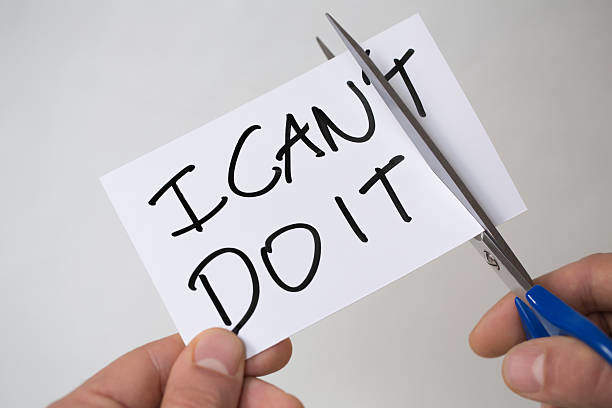 Top tips to pass your AAT Foundation Certificate Synoptic assessment with Premier Training
Are you starting to worry because your AAT foundation synoptic assessment is approaching?  Do not panic, you are not alone. Marks are lost due to the simplest mistakes that can easily be avoided. Some of the most common mistakes (and solutions) are;
Read the Instructions and Questions Thoroughly "RTFQ"
Mistake:
Lack of attention and not reading the instructions or questions properly.
Solution:
Make sure to read the instructions carefully. Do not skim over; take your time and re-read them so that you are clear on what you need to do.
Make sure you completely understand what the questions (tasks) are asking of you. Do not skip words, and do not assume that you know what the question is asking. Read and read again until you are absolutely sure of what you are being asked. Take your time to analyse the questions in front of you and remember to relate your answer to the given scenario.
Communication Skills
Mistake:
Communication Skills not up to the required standard.
Solution:
Simply stating one word answers are not considered to be acceptable; you must back it up and explain or expand your answers. Remember that all the units are related; review what you have learned previously. Describe and explain your answer based on the scenario given.
Spelling and Grammar
Mistake:
Poor spelling and grammar – students are losing countless marks due to poor use of spelling and grammar.
Solution:
When you are happy with your answer, re-read it. .Read it to yourself to ensure it makes sense and double check your spelling.
Lack of revision
Mistake:
Lack of revision
Solution:
Do not lose your knowledge. Review ALL previous units. Make sure your double entry bookkeeping is still fresh in your memory. Do not assume you will remember your earlier units and do not just focus on the areas of the course you liked. Remember to re-read your study materials; complete the practice questions again to refresh your memory. Do not try and revise everything last minute. Give yourself plenty of time and contact your tutor if you are unsure about something.
Exam Date
Mistake:
Exam Date: Booking an exam on a personal/occupational busy day is not a good idea!
Solution:
Choose your exam date wisely and smartly. Ideally, an exam should be booked on a personal/occupational stress free day.
Out of Time
Mistake:
Running out of time by panicking and not time managing properly.
Solution:
Manage your time and keep calm. If you don't understand a question – do not panic, move onto the next question and go back to it at the end. Use the marks available to help guide you on how long you need to answer a question. If it is only worth 2 marks then there is no point spending 10 minutes on a 2 mark question.  Keep your eye on the time but remember it's not a race and the AAT have provided enough time to complete the exam in a good steady pace.
It is not a race
Mistake:
Rushing through the exam
Solution:
There are no brownie points for finishing your exam in the quickest time!  You must take your time and answer each question to the best of your ability.
Synoptic assessments can seem daunting because it is seen as being 'the big one', but remember how far you have come already.
You DO have the knowledge, You CAN do this and ….you WILL gain your AAT Foundation Certificate in Accounting qualification. Good luck.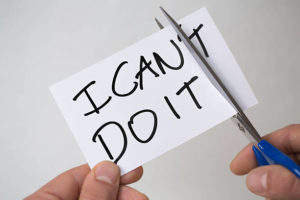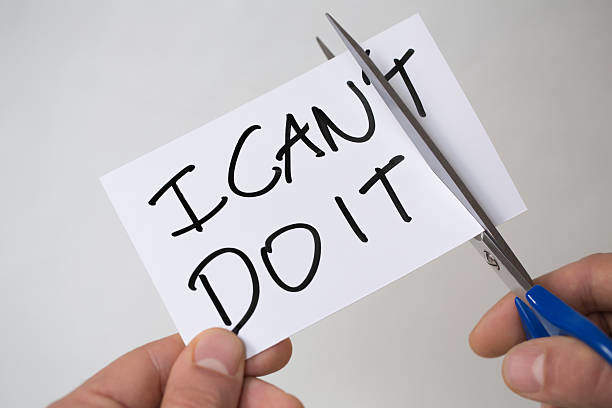 For further help on Synoptic assessments, our Premier Training tutors Alan Dawson and Kay Jones will guide you through the best methods for writing the written tasks for the AAT Synoptic.

As you may be aware, from July 1st 2018, we are adjusting the pricing of our AAT distance learning Accountancy courses.
This is to more accurately reflect the added value of our excellent tutor support and fantastic study resources, including:
Our multi-award winning Premier Training account and online learning platform
Books and materials written by our very own AAT qualified author
Premflix: Premier Training's distinguished and celebrated online video platform, filled with tutorials by our tutors, quizzes and games to help you achieve your AAT Accounting goals
Full tutor support available via email, telephone, and online quick message during our office hours of 9am-8pm Mon-Thurs, 9am-5pm Friday, and 9am – 12noon Saturday.
The new fees are as follows: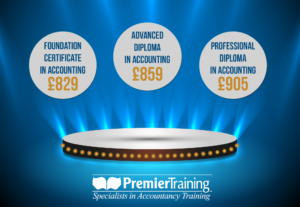 *Postage and AAT membership fees not included
If you can't pay in full, that's not to worry, as we can now offer up to 12 interest-free monthly instalments! That means you could get started on your AAT journey today for as little as £70.50!
All fees across our other courses – including AAT Bookkeeping courses and Sage courses –will be remaining the same.
Please note that students already enrolled with us will not be affected, even if you are still paying off your instalment plan.
And don't forget that any re-enrolling students will always receive a 5% discount from their next course!
If you have any questions or are ready to begin your AAT Accountancy journey, please contact our Course Advisors on 01469 515444 today!


Premier Training are specialists in accountancy training and are a multi-awarding winning training provider with over 20 years experience in delivering the AAT qualifications via distance learning. We have won the AAT Training provider of the year award in 2016 and 2017 – no other provider has won this award twice!
We specialise in AAT courses and that's what makes us different from the rest.
We are now one of the largest training providers in the UK for the AAT qualification but what we are best known for is the personal touch and AAT fast track.
Our course fees include all materials needed to study at home in your own time.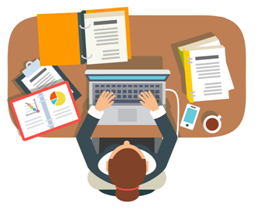 You will be created your very own  AAT Award-winning Premier Learning Programme with login details. You can access your account 24 hours a day and it includes all of your online books as well as our very own Premflix  which is like 'Netflix' and contains online video tutorials by our tutors to help you with extra revision ( this has just won the PQ Award for 'Study Resource of the year') , online assignments, practice exams, timetable, quick messaging facility direct to your tutor, progress tracking and much more.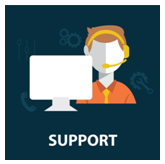 As students prefer different methods of study we also send the hard copy materials to you when you enrol (we have our own in-house author for the AAT Foundation Certificate in Accounting and AAT Advanced Diploma in Accounting)
You will be assigned a personal tutor that will offer lots of support via telephone and email. You can contact your tutor as many times as you need (tutors work until 8pm most evenings and some are even available Saturday mornings)
Your personal Course Advisor is there to help with any admin queries such as; booking exams, amending your timetable, changes to instalment plans etc.
T

he AAT Admission and Annual Membership fees of £135.00 and exams fees (£65 – £85 per exam) are not included in the course fees. However, if you wish to pay by interest-free monthly instalments you can include the AAT registration fees within your instalment plan. You will then only have the exam fees to pay directly to the exam centre as and when you book each exam.
You can view Premier Training's Accountancy and Bookkeeping courses below:
AAT Access Award in Bookkeeping – (AAT Level 1 Bookkeeping)
AAT Foundation Award in Bookkeeping – (AAT Level 2 Bookkeeping)
AAT Advanced Certificate in Bookkeeping – (AAT Level 3 Bookkeeping)
AAT Award in Using Accounting Software – (AAT Computerised Accounts)
AAT Foundation Certificate in Accounting – (AAT Level 2 Accounting)
AAT Advanced Diploma in Accounting – (AAT Level 3 Accounting)
AAT Professional Diploma in Accounting – (AAT Level 4 Accounting)
To find out more about our AAT home study/ distance learning courses please call us on 01469 515444.

If you are funding your AAT studies yourself you will be offered 2 options to cover the fees. Instalments or Student Loans.
At Premier Training we aim to make Accountancy training affordable to allow all students the opportunity to study and take the next step towards becoming AAT qualified while keeping costs within your means. Our interest free instalment plan allows you to spread the costs over an agreed time period and we also accept the Professional Career Development Loan.
The choice is yours on which works best for you and your circumstances but you have the opportunity to study with Premier Training with either option. Below is an overview of each option which may help you decide what which will best suit you:
Instalments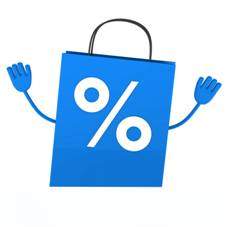 Instalments allow you to spread the cost of your studies over a set period to make it more manageable on your finances and you can generally choose the amount of instalments to help fit within your budget.  You can even choose to include your AAT Subscription fees which will take the pressure of registering and incurring extra costs at the start of your course, so you can solely concentre on getting started and making progress alongside making the most of your AAT account and resources.  All this is offered interest-free! You can enrol by paying the first instalment and then chose a suitable date each month for your remaining instalments. You can even make additional payments and pay off the balance early should your circumstances change. Your instalment plan will continue as agreed even if you complete your course so we do not put any barriers in the way to hold you back from making progress at your own pace including fast track.
Student Loans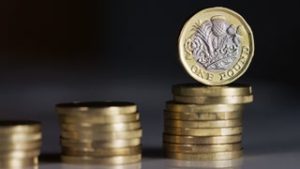 Loans are a good way to take the pressure off any immediate payment to get your studies started. You will also not need to make any payments throughout your studies so it will allow you to study and pay any additional fees such as exams without having to consider monthly outgoings. This is, however, a temporary solution to avoid monthly fees, as later down the line monthly payments will be taken plus interest.  It is important to know that of course, like any other loan, this will generate interest so you will pay back the full costs and additional interest. You can borrow between £300 and £10,000 and can cover fees more than one course in one loan application. There is eligibility to meet so it is always worth checking that you meet this before applying.  Your loan repayments including interest wilt start one month after your official course end date (which is agreed on your PCDL application prior to the course starting) so you really need to plan for this within your personal finances.   If you do not complete the course you are still liable for all repayments.
The loans are only available to Technician Accounting courses so you can not access this for shorter courses (including AAT Level 1 courses, Bookkeeping, Accounting Software courses, Payroll)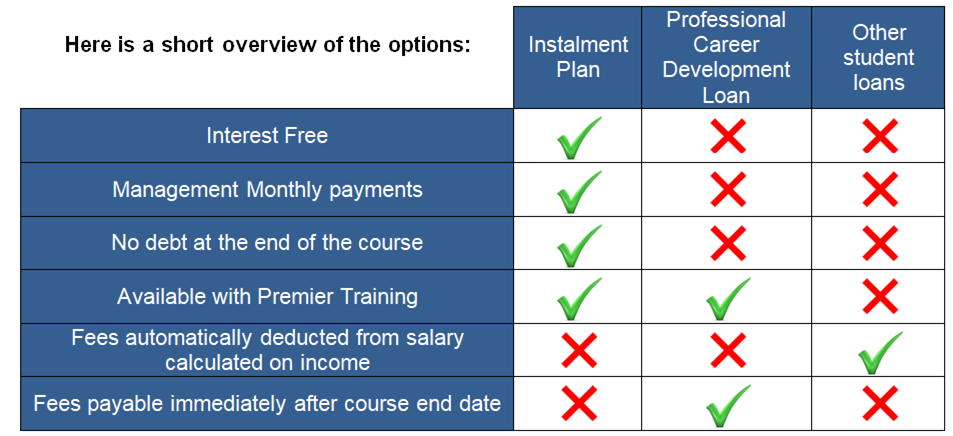 For further information on Professional Career Development Loans, you can call 0800 100900 or ask for a representative to call you here.
For more information on Premier Training's interest-free instalment plans to cover your AAT studies you can contact us on 01469 515444 or info@premiertraining.co.uk.  You can also enrol online onto any of our AAT courses distance learning courses with interest-free payment plans online here.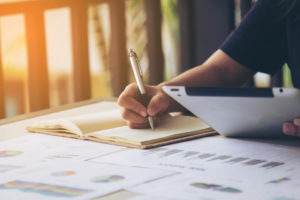 Preparing yourself to take AAT assessments can be a nerve-racking experience, so here are some steps to help breakdown the process and hopefully make it seem a little easier.
First step – Be ready
This may sound obvious to most people, but make sure you are ready for the assessment.  You need to be confident in your subject knowledge and feel confident in yourself.  If you are that's most of the hard work done.  Confidence is key!
Second step – Revision
Make full use of all the resources you can access. Do not forget with Premier Training you can access assignments and practice assessments which lead to valuable tutor feedback. You also have a whole list of resources on the AAT website all included as part of your AAT subscription including green light tests, webinars and sample assessments. You may find it useful to read the AAT course specification. Practice makes perfect!
Third step – Book the assessment
So, you are now ready to book your assessment.  Booking an assessment on a personal/occupational day is not a good idea. Choose your assessment date wisely and smartly. Ideally, an assessment should be booked on a personal/occupational stress-free day were possible. You can use any AAT assessment that is listed with the AAT, there are hundreds in the UK and all over the world so finding one convenient should not be a problem. You can search for your nearest centre here. Please be aware of the following:
The AAT set the costs for AAT Assessment fees but the assessment centre will charge an additional administration fee on top of this. You may want to remember this in mind when comparing centres.
Using Accounting Software, all Synoptic and all Professional level assessments are subject to up to six week marking process and marked directly from the AAT. Once graded your results will be found in the results section of your MyAAT account.
Fourth Step – Attending the assessment
A common question is what students are allowed to take into the assessment centre room. Assessment centres will allow non-programmable calculator and pens/pencils but it is always worth checking with the assessment centre as they operate independently so may have different policies.   Assessment centres may offer paper for calculations but this is for use only in the room. You cannot take any notes out of the room and the notes will be shredded after the assessment. It may also be a good idea upon booking the assessment to enquire as to whether drinks are allowed to be consumed during the assessment, should you wish to take a drink with you.
We wish you luck with your all of your assessments! Do not forget if you are a Premier Training student to keep your tutor updated with your assessment results so we can celebrate with you!