"Our winner was able to demonstrate a huge amount of support for their distance learners. They have worked hard to ensure that studying via distance learning doesn't have to be a lonely experience.
From tutor, career and online support, they were able to demonstrate how they really go the extra mile for their students. The submission was passionate and included outstanding student testimonials, examples of their visual study tips as well as their Accounting catchphrase game!
The winner of Distance Learning Provider of the Year is: Premier Training"
Mark McBride
(AAT President)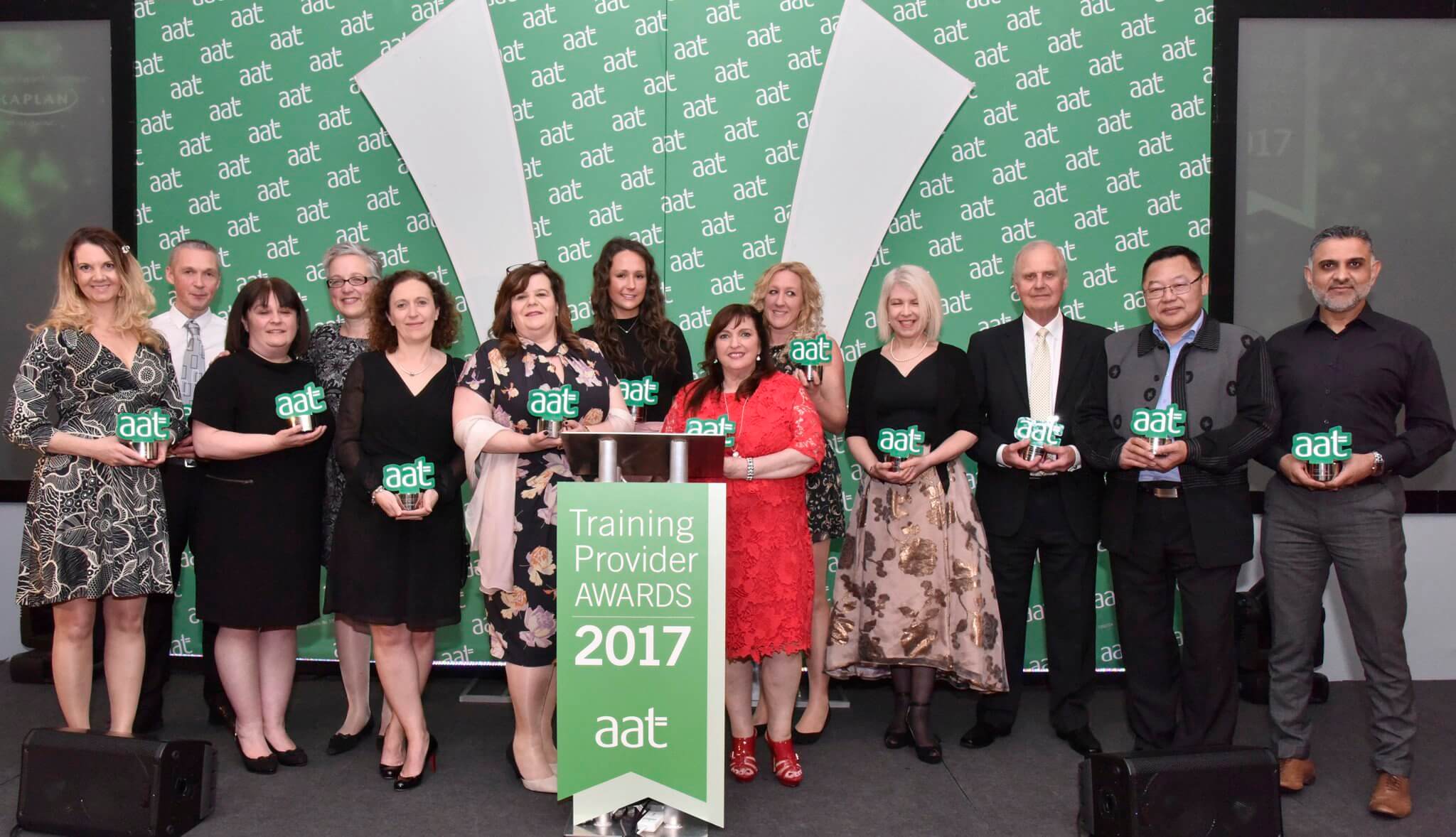 We are delighted to announce that our latest award "AAT Distance Learning Training Provider 2017" has arrived safely to its new home and sitting proudly amongst our other prestigious awards that we have previously won.
We are very proud to have been awarded this outstanding award for a second consecutive year running.
We would like to take this opportunity to thank all those who made this possible – our staff and our students.
Premier Training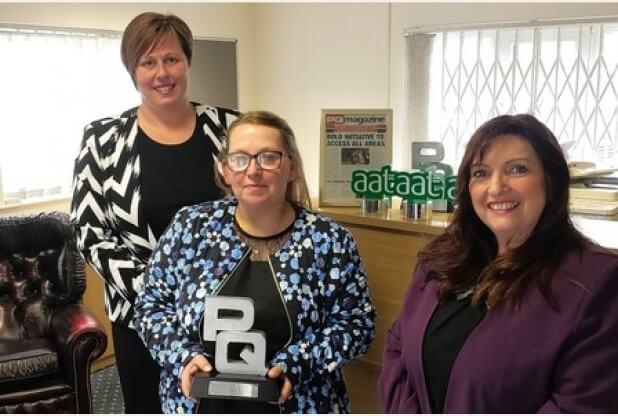 Industry accolade for Immingham based training provider
PREMIER AWARD: Natasha Everard and the award with director Rose Crockett and Samantha Hannigan.
By Grimsby Telegraph | Posted: 24 Apr 2017
SUPPORTING students nationwide has earned an Immingham-based accountancy training provider an industry accolade as it makes strides with its own future development.
Premier Training, a distance learning specialist, saw its social media star Natasha Everard win a special award with industry-focused PQ Magazine.
She heads up a dedicated online platform that has attracted a staggering 11,000 users, in what is a major growth area.
Natasha, a distance learning student herself, runs Accounting Student Network (ASN), which has flourished since it was launched in 2015.
Premier, which holds the title of Distance Learning Provider of the Year with the Association of Accounting Technicians, and is now the third largest operator in its field, fully sponsors the service, which it keeps entirely independent.
Rose Crockett, operations director, said: "We won the award for the ASN site and the way it is run. It is absolutely brilliant, and the only way it can have real credibility is if it is for all the students out there, rather than just ours.
"We put a lot of resource into it to help people get through exams, Natasha does so much, and now we are seeing other training providers, mentors and trainers on there."
Natasha said more than 1,000 users are joining a fortnight. When first flagged up last June, as part of the Distance Learning Provider of the Year win, it had 3,200 members.
She said: "It was such an honour to be recognised like this.
"We are focusing on pastoral care, with technical advice and we have experts on there, tutors, all sharing best practice.
"We are extending a hand to help out all accounting students, rather than just the ones that come to us. We knew there was a need for mentoring support and hand-holding, but we didn't know it would go as big as it has. I am really proud of what has been achieved."
Accounting masterclasses and video webinars have been highlights. "We are putting what you learn in textbooks into real life pieces, enthusing students to learn," added Natasha. "I am so passionate about it."
It comes as Samantha Hannigan was appointed head of programme at the Prince Henry Drive firm.
She has her own accountancy practice which she ran for her own continuous professional development while working for 13 years in further education.
Mrs Hannigan, who is from Rotherham, said: "This opportunity came up. This is an area that is just thriving and going to get bigger and bigger.
"It is a brilliant, challenging role, there are challenges moving forward, and I am working with all our resources to make sure the latest information is out there. It is not just about courses, but how to become a book-keeper, what do to if you are self-employed, and working with a number for different organisations to give more information to people."
She sold half of her practice five years ago, slimming down her client base.
Mrs Crockett, who manages a team of 20, said: "Samantha will manage the AAT programme for us, she will take over it see if there are any gaps as a provider and take us to the next level.
"Distance learning is fantastic grounding, and where we are people don't realise how good the service we provide is. We are looking for local tutors, but people automatically assume we are city-based."

---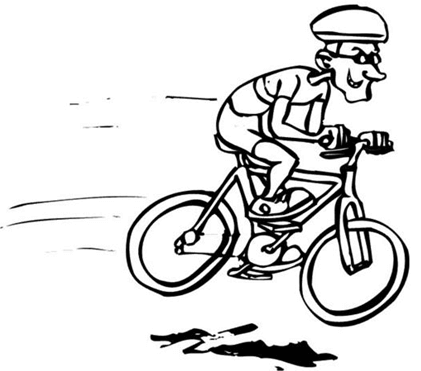 Here at Premier Training, our tutors are reducing their carbon footprint.  We have one tutor who rides a moped to work with 80mg/km consumption and another who regularly cycles a 30 mile round trip.
For those who work a little further away, some have the option of working from home, thus not having to travel at all.
When a business promotes itself as being socially responsible it is known as Corporate Social Responsibility (CSR).
Types of CSR include:
Reducing the 'carbon footprint'. CO2 emissions can be reduced by large or small programmes. A policy of switching off lights when not needed can reduce CO2 as can curbing pollution or even developing 'clean' energy.
Businesses may donate to local or national charities. They may give time or money to local community programmes.
Businesses will treat employees fairly and ethically. They may provide comprehensive training and promotion prospects.
There are many examples of CSR in large companies.
The Body Shop has made a stand against animal testing since 1985.
Starbucks focuses on sustainable production of 'green' coffee.
Ben and Jerry's donate 7.5% of pre-tax profits to charities.
Pedigree sponsors animal shelters and it aims to donate 4 million bowls of dog food to these shelters.
These are just a few examples of Corporate Social Responsibility in action today. It is all about having a bigger impact on our community.
How do you try to reduce it's carbon footprint? Does your company have a CSR policy? Let us know on Facebook!
This document has been created to show the short codes used for each of the assessments related to  AQ2016 standards. When booking exams under the new standards these are the codes recognised by the centres.  Remember that the AQ2013 standards have different codes.
AAT Foundation Certificate in Accounting
| | |
| --- | --- |
| Unit | Assessment Code |
| Bookkeeping Transactions | BTRN |
| Bookkeeping Controls | BKCL |
| Elements of Costing | ELCO |
| Work Effectively in Finance | WEFN |
| Using Accounting Software | UACS |
| Foundation Synoptic | FSYA |
AAT Advanced Diploma in Accounting
| | |
| --- | --- |
| Unit | Assessment Code |
| Advanced Bookkeeping | AVBK |
| Final Accounts Preparation | FAPR |
| Management Accounting : Costing | MMAC |
| Indirect Tax | IDRX |
| Ethics for Accountants | ETFA |
| Spreadsheets for Accountants | SPSH |
| Advanced Diploma Synoptic Assessment | AVSY |
AAT Professional Diploma in Accounting
| | |
| --- | --- |
| Unit | Assessment Code |
| Financial Statements of Limited Companies | FSLC |
| Management Accounting : Budgeting | MABU |
| Management Accounting : Decision and Control | MDCL |
| Accounting Systems and Control | ASYC |
| Professional Diploma Synoptic Assessment | PDSY |
| Business Tax | BSTX |
| Personal Tax | PLTX |
| Credit Management | CDMT |
| Externally Assessed Auditing | ETAU |
| Cash and Treasury Management | CTRM |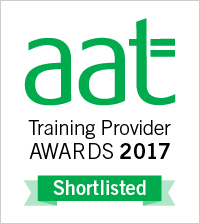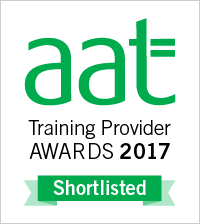 Claire Read is a mum of two, married to a serving police officer.  Police officers shift patterns place a considerable strain on family life.
Claire joined us in October 2014 and completed level 2 in August 2015, achieving high grades throughout the course. At this time Claire's youngest son Joe started school. Having always been a lively boy Joe was diagnosed with autism and additional needs and as a result he was very unsettled at school and at home.  For a year Claire did not get a night's sleep and as a result of this progress did slow down.
Claire took the decision to take a career break to enable her to look after Joe full time and at the same time resolved to complete her AAT studies.  In Claire's own words "AAT is my goal and I'm not going to let anything stop me from completing".
Claire is happy for us to reveal also that she has recently been diagnosed with dyspraxia.  This means it is more difficult for Claire to absorb and retain new knowledge. Topics that many of us pick up quickly take Claire three or four readings to absorb. This means Claire has to work much harder than most. Nevertheless Claire achieved high grades in her level 3 assignments building on her remarkable achievements at level 2.
Due to Claire's family situation Claire cannot simply book a day's leave each time an exam has to be completed.  Claire therefore arranged to complete the first three level 3 exams in one sitting. On 26th January Claire caught the train at 5.40am  she passed ACPR, FSTP and ITAX all with excellent marks and returned home at 11.30pm.  We feel Claire has shown exceptional determination despite facing much greater challenges than most in her position. Many candidates for this award have outstanding ability and huge determination to succeed and combine this with the opportunity to dedicate a large part of their time to study in order to complete the course in a very short space of time.
Claire is different in that she is a Mum first and foremost and has a vital role as the main carer for her disabled son Joe. She also has a husband whose important work means he has to be away from the family for long hours on varying shifts.
Following Joe's diagnosis Claire took the brave step of negotiating a career break from her employment so that she could manage Joe's difficult transition from home to starting school.
Despite all this Claire has shown immense dedication to keep going with the course when many others would simply have given up. Furthermore, Claire has consistently submitted work of outstanding quality at level 2 and 3.
Because it is very difficult for Claire to take a day away from her family commitments Claire took the unprecedented step of sitting three level 3 exams in one day.  This was successfully completed a few weeks ago and we are currently looking to get the remaining exams completed when the opportunity arises. We feel Claire is an absolutely inspirational figure who demonstrates what can be achieved with enough determination regardless of whatever obstacles are put in her path.
We feel that many others could draw great strength and encouragement from Claire's story.
Jeff Grimston (AAT tutor)
Premier Training

How to become an AAT Qualified Bookkeeper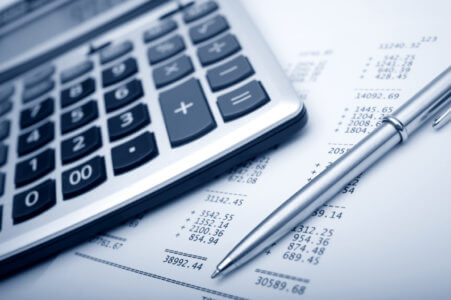 In July 2016 the AAT launched a new qualification enabling bookkeepers to become qualified and regulated by the AAT.
On completion of the following:
Level 3 of the AAT Accounting Qualification on the 2010, 2013 or 2016 standards or
Advanced certificate in Bookkeeping
You can apply to the AAT to become an Associate Bookkeeper and proudly display the letter AATQB after your name – denoting that you have reached qualified bookkeeper status.  It indicates the highest standards of professional conduct, up to date technical knowledge and commitment of ongoing learning.  It is very appealing to prospective employers to see students have gained this professional standard.  Furthermore, you can then go on to studying the final level of the AAT and work towards your MAAT status.

Benefits of the membership
AATQB designatory letters
Access to exclusive online resources
Networking events for AAT Professionals
AAT masterclasses
CPD access to record your ongoing professional development
Discounts
You can apply directly online https://www.aat.org.uk/membership/associate-bookkeeping-membership
The annual AATQB membership is currently £99 and does include your student membership if you are continuing your studies with the AAT.
If you wish to offer self-employed bookkeeping services, you will also need to apply for a practice license with the AAT.
This will enable you to offer self-employed services within the UK that is regulated and supported by the AAT. The license is awarded to members according to their qualifications, experience, and CPD.  Please note – if you offer bookkeeping services presently and have received the letters AATQB but not yet registered for a practice license, then you must apply for one.
The following services you are approved to offer if your license enables you to:
Bookkeeping
Financial accounts and accounts preparation for sole traders
VAT
Computerised accountancy systems
The license fee, including anti-money laundering supervision, is £140.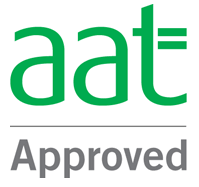 Other things to be aware, in order for your license to be approved, you will require the additional:-
Personal indemnity insurance (min £50,000) cover
To register with the ICO (Currently £35 per year)
If you have passed your level on the AQ2010 or older, then you will need to pass two short exams (which are similar to the green lights test and can be done anytime from home) on Money Laundering and Professional Ethics.
Professional reference
Work experience
To become an AAT Qualified Bookkeeper apply here: https://www.aat.org.uk/about-aat/applying-for-an-aat-licence
To star your bookkeeping journey you can enrol onto the following courses:
There are no products in this group.
Updating...
There are no products in this group.

We are thrilled to announce that Premier Training has been shortlisted for "Study Resource of the Year 2017".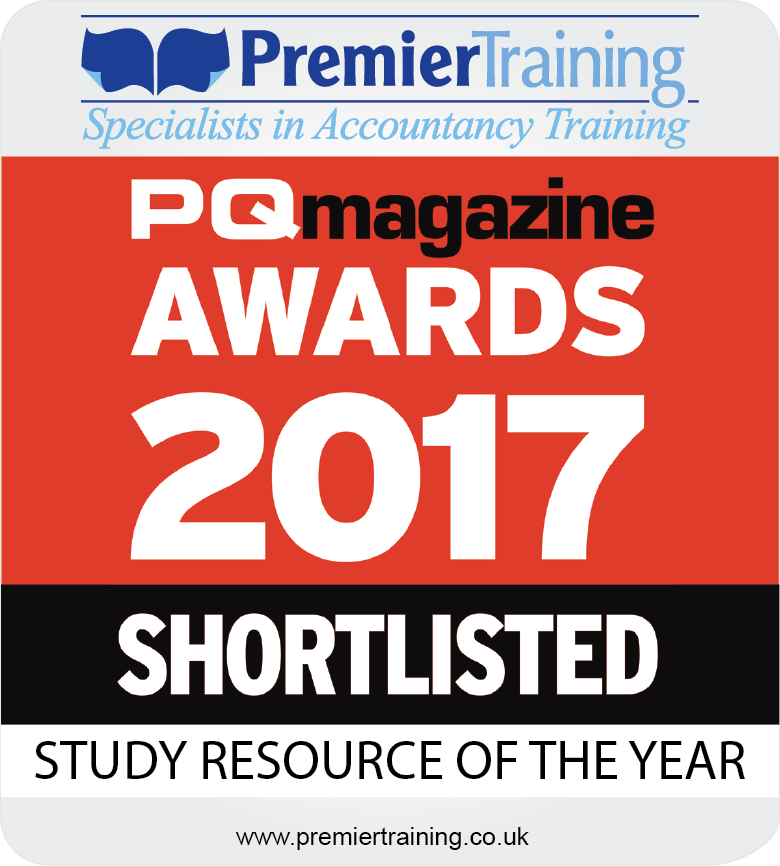 We have previously received multiple AAT and PQ awards for our e-learning in recognition that our study resources are the best in the industry. Our "My Premier Training Account" (MyPTA) is an online personal account for students to access all their study resources at their finger tips.


Drive on the right : Crash on the right – Debits and Credits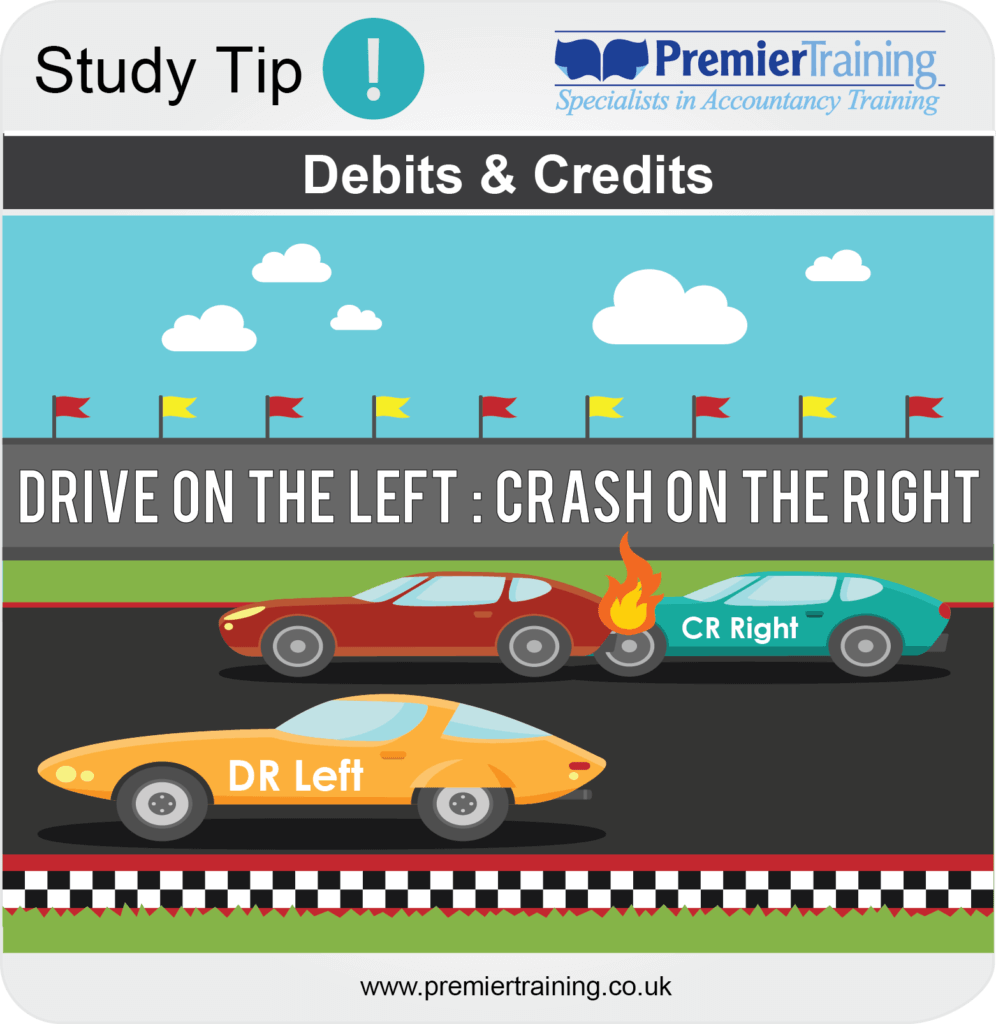 Here is a study tip for you for the accounting equation:
Dividends + Expenses + Assets = Liabilities + Owner's Equity (beginning) + Revenues  (DEALER)