The AAT Level 2 Foundation Certificate In Bookkeeping course is a short qualification to help students develop essential bookkeeping skills. Once completed, they will have developed an understanding of basic accounting practices and techniques including double-entry bookkeeping. Awarded by the Association of Accounting Technicians is a course designed to ensure you obtain a sound knowledge of bookkeeping, developing the necessary practical skills to understand all areas of the subject. The course is ideally suited to a diverse range of people from school leavers to mature learners and career changers. Whether you wish to embark on a career in bookkeeping,  expand your skills in your current role, become a self-employed bookkeeper, or a stepping stone to higher qualifications such as the AAT Accounting Technician accountancy qualification courses, the AAT level 2 Foundation Certificate in Bookkeeping(AQ2016) teaches you the essential bookkeeping skills in both a flexible and affordable way.
Depending on your abilities, previous work experience and qualifications and your work and family commitments it can take 2 to 3 months to complete this course. Depending on the evidence of prior learning or work experience which proves certain skills and knowledge in computerised accounting and basic costing, students may even be able to progress straight to the AAT Advanced Diploma in Accounting course.
Pay with interest-free monthly instalments
Key Information
Start your studies on the same day
Instant access to tutor support (Telephone, Email, Skype)
Award-winning learning resources
Prompt marking turnaround
Pay by Instalments
24 Hour online access
Pass Promise
Our Pass Promise to you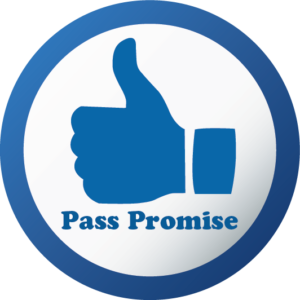 We will tutor you until you pass your AAT Foundation Certificate In Bookkeeping! Students are required to be actively & continuously studying. Please see our T&C's.
Award Winning Provider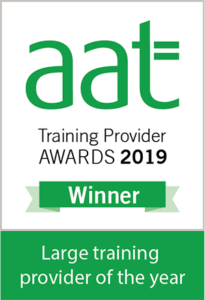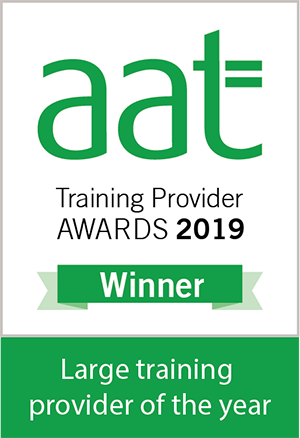 We are delighted to announce that Premier Training has been awarded "Large Training Provider of the year 2019" at the AAT Training Providers awards.
Always There to Help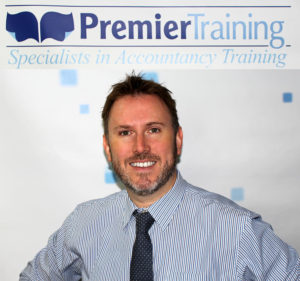 You will have access to an excellent support network of accountancy tutors, course advisors and admin team who are genuinely happy to help.

As a part-time learner studying for a professional qualification, the NUS TOTUM PRO CARD is perfect for you. Apply for your membership and card today, and you'll find stack loads of fantastic savings on everything from dining out and keeping fit to fashion retails and travel abroad.
What Our Students Say
Nothing illustrates Premier Training's friendly, personal approach better than our students' feedback. Here is a snapshot of our recent testimonials…


"I have come back to studying 20 years after leaving school and the flexibility of distance learning is really working in with family life, especially the school holidays!"
Lucie Foot
AAT Advanced Diploma in Accounting


"I'm very happy with the support on offer via Premier Training. With the resources provided and the feedback/guidance received I was able to earn my desired mark."
Alex Grimwood
AAT Advanced Diploma in Accounting


"I particularly like the fact I can sit exams at the Premier Training offices and meet some of the staff at the same time. I am now well on the way to being a self-employed qualified bookkeeper!"
Matthew Bould
AAT Foundation Certificate in Bookkeeping