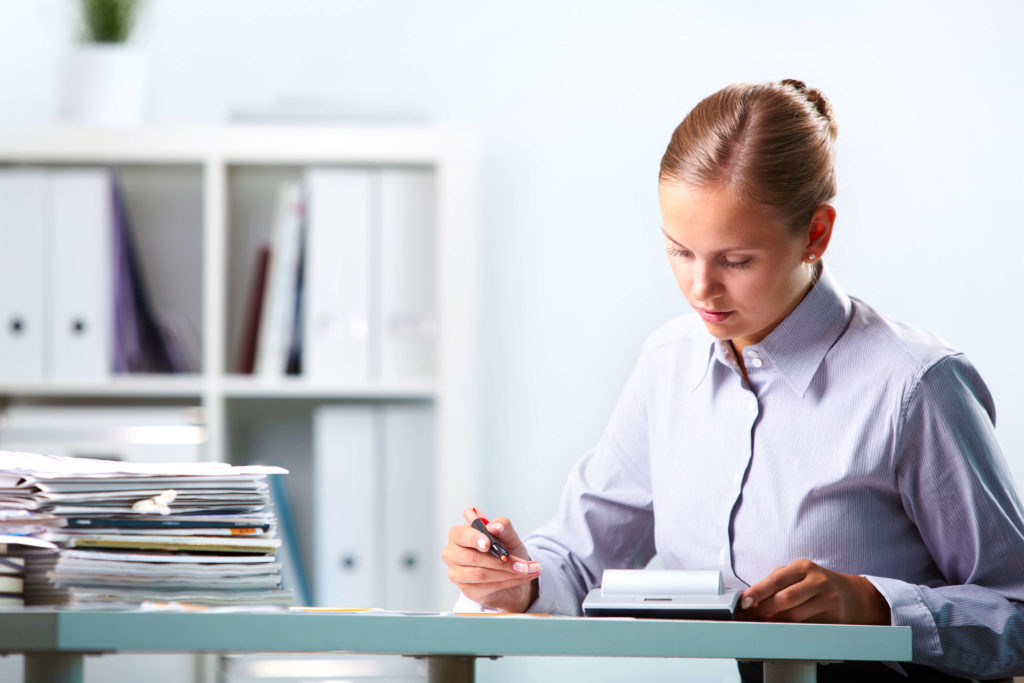 Why Choose Premier Training:
Start your studies the same day
Instant access to tutor support
Award winning learning resources
Prompt marking turnaround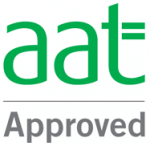 Pay by instalments (interest free)
24 hour online access
Telephone, email, Skype
Pass Promise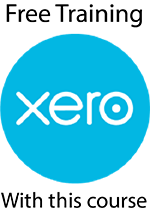 The AAT Level 3 Advanced Certificate In Bookkeeping
Association of Accounting Technicians (AAT)
The AAT Level 3 Advanced Certificate In Bookkeeping Qualification is an internationally recognised Accounting Technician Qualification. It is based on practical, real-world accounting knowledge which you can put to use from day one and is recognised and respected by employers. The AAT qualification provides students with excellent and secure career prospects for both employment and self-employment.
What Our Students Say
Nothing illustrates Premier Training's friendly, personal approach better than our students' feedback. Here is a snapshot of our recent testimonials…


"I have come back to studying 20 years after leaving school and the flexibility of distance learning is really working in with family life, especially the school holidays!"
Lucie Foot
AAT Advanced Diploma in Accounting


"I'm very happy with the support on offer via Premier Training. With the resources provided and the feedback/guidance received I was able to earn my desired mark."
Alex Grimwood
AAT Advanced Diploma in Accounting


"I particularly like the fact I can sit exams at the Premier Training offices and meet some of the staff at the same time. I am now well on the way to being a self-employed qualified bookkeeper!"
Matthew Bould
AAT Foundation Certificate in Bookkeeping
AAT Advanced Certificate In Bookkeeping
AAT Advanced Certificate In Bookkeeping Home study / Distance learning

If you're looking to take the next step in your bookkeeping career, our Advanced Certificate in Bookkeeping will equip you with the advanced skills you need to widen your client base or become invaluable to your employer. Aimed at experienced bookkeepers, the course will cover areas such as double-entry bookkeeping, financial statements, intermediate spreadsheets, software use and professional ethics.
This qualification will pave the way for you to apply for AAT Bookkeeping membership, entitling you to use the letters AATQB. If you want to progress your studies further this qualification provides a good basis for progression onto the Advanced and Professional Diplomas in Accounting or the AAT Accounting Software qualifications.
Advanced Bookkeeping
(AVBK)
After completion of this unit, the student will have a good understanding of the accounting principles and concepts underlying all financial accounting. Having developed a fuller understanding of the accounting equation, they will understand the nature and importance of the different categories of account and how the books and records relate to each other.
Final Accounts Preparation
(FAPR)
The student will develop accounting skills in restructuring accounting information from incomplete records and preparing financial statements for sole traders. The student will be able to use different techniques to restructure accounts to find missing information and understand the significance and limitations of the trial balance. They will become familiar with the statement of financial position and statement of profit or loss.
 Indirect Tax
(IDRX)
 Understand VAT regulations. Complete VAT returns accurately and in a timely manner. Understand VAT penalties and make adjustments for previous errors. Communicate VAT information.

AAT Level 3 Advanced Certificate In Bookkeeping Study Materials
With Premier Training students have their own award-winning online personal Premier Training Account (MyPTA). Each student is provided with their personal login username and password upon enrolment and can start studying within an hour of enrolling!
Everything a student needs to study the AAT Foundation Certificate in Accounting is right at their fingertips such as:
Experienced and qualified personal tutors with instant and direct access during opening times – you can contact your tutor as much and as often as you like for support and guidance.
Personal course advisor for extra guidance and support with the administration aspect of your course.
All the study manuals specifically covering the syllabus of the AAT qualification you're studying  (both online and hard copies delivered to your home)
Workbooks for selected units with varied practice activities for revision and exam success
Wise Guides to reinforce your learning and to help you prepare for the online assessment concentrating on the specific areas of difficulty (for selected units on AAT Foundation and Advanced only)
Three online assignments and one practice assessment per unit, all promptly marked personally by our tutors with comprehensive tutor feedback provided via email within 2 working days
Extra interactive online tests for each chapter of your study manuals
Supplementary questions are written by the tutor if required for extra revision
How to Guide with clear and concise step by step instructions to guide you through each step of the way throughout your course
Personal timetable to structure your whole coursework for you keeping you motivated and on track so you simply follow the order of the dates
Premflix – our very own on-demand tv channel dedicated to video tutorials and webinars by our tutors that can be watched as much as you like
AAT Advanced Diploma in Accounting – Study Materials
Premier Training has received the following awards:

Assignments
Assignments for the AAT courses are completed online via the Premier Training website and marked promptly with comprehensive tutor feedback.  This is to enable students to develop the skills required for computer-based assessments and you will need reliable Internet access. You will receive a welcome pack that contains your login details and instructions on how to access each individual online assessment

Xero Advisor Certification
Premier Training has teamed up with Xero and are pleased to offer the Xero Advisor Certification Equivalency Course FREE OF CHARGE to anyone who enrols with Premier Training.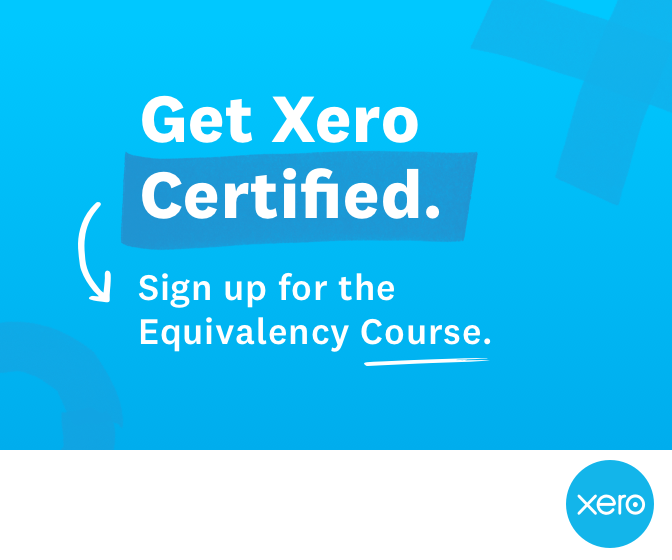 Xero is a cloud-based accounting software which connects people with the right numbers anytime, anywhere, on any device. For accountants and bookkeepers, Xero helps build a trusted relationship with small business clients through online collaboration. Xero has over 1.5 million subscribers worldwide who have transformed the way they do business.
This course will be an excellent addition to your CV and it is FREE so you have nothing to lose and everything to gain.
About Tutor Advanced Certificate In Bookkeeping Support
All of our tutors are qualified in accounting with both vocational and extensive teaching experience.
Tutors are efficient, patient and friendly and you can call as many times as you need to.
You have instant and direct access to your personal tutor and course advisor via telephone and email.
Assignments are marked by a tutor and not a computer and are returned promptly.
We have personal course advisors, many of whom have completed or are currently studying AAT courses and who have hands-on experience of balancing studies with work and family commitments.
We have in-house IT specialists to help students who are experiencing technical difficulties.
You will be allocated a personal AAT tutor who will guide you throughout the course.
We have a team of tutors who are here to help and if your personal tutor is not available they will be happy to help and keep the marking turnaround prompt. They are qualified, experienced, patient and effective communicators so you will find that you will build a good student/teacher relationship with them all.
When studying with us you will find the staff friendly and helpful with a great support network for students. You will receive constructive feedback, guidance and support. You will also receive a personal timetable to follow which structures your whole coursework for you which can be flexible to suit your pace of study.
You are also provided with a personal course advisor who has great knowledge of the  AAT qualified who can offer advice on how to manage your AAT course studies along with work, family and other commitments.
Our tutors are very accessible! The office is open at the following times:
Mondays
Tuesdays
Wednesdays
Thursdays
Fridays
Saturdays
9am – 8pm
9am – 8pm
9am – 8pm
9am – 8pm
9am – 5pm
9am – 12pm
Assessment and Examinations
AAT will assess your knowledge and understanding of the skills you've developed by a series of computer-based assessments (CBA). You can take the CBA's as and when you are ready, as soon as you are fully prepared.
Computer-Based Assessment (CBA):
Computer-based tests (CBT) are an online assessment that you will take at an AAT approved assessment centre and for most units, the Level 2 and 3 results are available as soon as you have completed the test and should be provided by the invigilator/exams officer.
There are two optional ways to complete units:
Recognition of prior learning (RPL), where we take into account your previous study. This is available for all units. Workplace evidence (WPE) is only accepted for a limited number of units where specified.
How to book your CBT:
Complete the practice assessment to a good standard
Make sure you feel confident and prepared to sit the exam
You will have a personal online MyAAT account and access to an assessment centre search facility. Using your post code you will be provided with a list of centres nearest to your home
Simply contact the assessment centre and book your assessment time and day
At this point you will need to pay the assessment fee to the centre
The assessment centre will confirm the time and day via post or email
Turn up on the day, take and pass the assessment and receive your results the same day.
In the event you fail your assessment you will be able to pay and re-book the assessment three full working days after. Premier Training will continue to support you at no further cost.
Course Fees
AAT Advanced Certificate in Bookkeeping
Was £499

Now £469

Postage & Packaging (Monday to Friday Delivery)
£17
Postage & Packaging (Saturday Delivery)
£25
Postage & Packaging Overseas
£49
*Please note the overseas P&P of £49 is an estimate and we will confirm the final amount of P&P due when the delivery address has been confirmed.
The AAT course fee and P&P can be paid in monthly instalments at no extra charge and the first instalment will get you started immediately (UK students only).
Additional fees to remember
Please note that in order to achieve the AAT qualification you will need to join the AAT as a student member. The following items are not included in your course fees:
AAT Admission Fee
£48
 

Examination fees*:
AAT Advanced Certificate in Bookkeeping
Fees vary between approximately £60-£85 per exam
*Exam fees vary depending on the exam centre.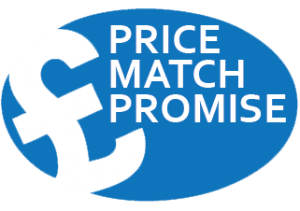 Price Match
We are committed to offering excellent customer service and unbeatable value for money.
Find this course with another provider for less, we will match it!
See T&C's
AAT Level 3 Advanced Certificate in Bookkeeping Enrolment
You can enrol regardless of academic background, nationality, age, location, gender, religion or occupation; and with the determination to succeed you will gain a qualification which is very recognised by employers.
There are several ways to enrol with Premier Training on your chosen AAT course. Simply choose the way that is most convenient for you. Remember we are open late evenings which are  Monday, Tuesday, Wednesday and Thursdays, till 8.00pm. If you enrol Monday to Friday before 2.30pm you will receive all your course material the very next day (including Saturday!).
By phone: Simply telephone 01469 515444. The easiest and quickest way to enrol is over the phone using a credit/debit card. This will only take a few minutes and the course advisor will complete the enrolment form for you. 
Email: info@premiertraining.co.uk
Online: To enrol online just click on the link below and the link will take you to where you can complete an online enrolment form and pay securely using a credit or debit card, via our secure server.  <Click here to enrol>
By invoice: If fees are payable by a third party, e.g. an employer,  please click here to complete an online enrolment form

Please note this does require both student and employer signatures and is a live document so both must be present when completing the form. It must be completed in one session as data will not save for continuation at another time.

 
Should you have any queries about enrolling on your chosen course, please do not hesitate to contact us first for advice.
Did you know it's easier to enrol over the phone? The course advisor team will complete the enrolment quickly and efficiently. You will also have the opportunity to ask any questions or request an alternative instalment plan. All you need to do is call: 01469 515444 and we can get you started straight away.
If your employer is paying for the course simply download and complete this enrolment form and ask your employer to sign section 3. The form can either be faxed to Premier Training on 01469 572349 or scanned and email to:  info@premiertraining.co.uk *Please note you do not need to complete your enrolment online if your employer is paying for the course.
If we receive the enrolment form Monday to Friday before 2.30pm you will receive your study books the very next day (including Saturdays!).