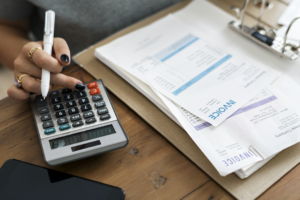 The AAT full membership (MAAT) is an internationally recognised status within the Accounting and Finance Industry and is highly regarded by employers.  It shows that the individual has achieved a high standard of education and experience as well as commitment to keeping those skills and knowledge updated through industry-based activities.
There are 4 steps to take in order to obtain MAAT.
 1 – Work experience
Documenting your work experience is vital evidence to show that you have put your knowledge and skills gained from your qualification into practice.There are set criteria's that you must meet to demonstrate competence, including a technical competence which means you must have at least 6 months work experience and must be verified by your employer. The other areas of competence are verified by the AAT. All experience must be within the last 5 years and can include voluntary or self-employed work.
For more information on suitable work experience read the AAT's document 'What work experience do I need to become a MAAT'
2 – Reference
The AAT require a professional reference. The referee should have knowledge of your work, should work within a senior position to you and have had a working relationship with you for a minimum of 6 months.
The AAT can accept references from a friend or relative if they are a qualified accountant or AAT licensed member.The person providing the reference can be the same as the person confirming your technical competence from step 1 if necessary.
 3- Declaration
On application, there will be questions to answer that are set by the AAT in order to measure suitability along with a declaration to sign.
4 – Payment
The final part of the process is to ensure your admission and annual subscription fees are paid.The fees are set specifically for MAAT and the pricing can be found here. You will need to maintain payment for the annual fee in order to ensure your MAAT status remains current.If you already have membership as an affiliate the AAT will only change the full member rate once your current annual membership expires.
What happens next?…
The AAT will confirm in writing if your MAAT status has been approved.  If approved they will send you a certificate and welcome pack. You can then choose to become a licensed member and can find all the information you need to know about that option here.
If you would like any information on getting started with your AAT studies and starting your Accounting career today you can call our Course Advisor Team on 01469 515444.