Every student who enrols onto an Accounting course with Premier Training will receive their own MyPTA (My Premier Training Account) to access our award winning resources. Navigating through this could not be easier but this guide will take you through the easy steps and benefits of your MyPTA account.
After enrolling you will be sent your own personal login details and a link to follow. You can always login through the Premier Training website also using the drop down menu at the top of the screen.  You can login 24 hours a day 7 days a week!
Once you have logged in everything you need is one click away. Click on the button to begin your course


You will find quick links on the left for simple navigation to everything you need including your instalment plan, timetable,
Tutor details,Course Advisor details and resources.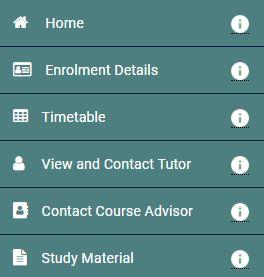 This first thing every student must do is read the How to Guide; this will make your journey through the course much easier. It explains everything you need to know and more, including how to get started, assignment grading, how to register with AAT, how to book exams, jargon buster, contact hours and numbers.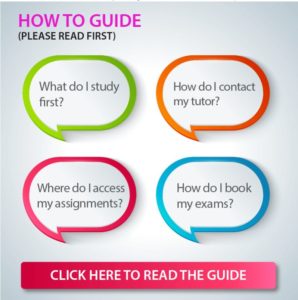 So now you are ready to get started.  Underneath the How to guide all of your resources are just a scroll away.
Locate your first unit and click the graphic to load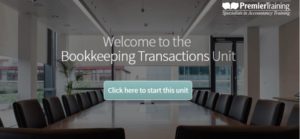 Everything you need to complete the unit is located in this area so navigating through the chapters and assignments is straightforward.  To make it even more effortless we have included some quick links so you can navigate quicker to the areas you need including timetable, quick messaging for your tutor and assignments.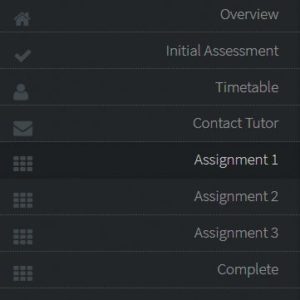 With our Award Winning resources for every chapter within our books you will find these available online with videos, help sheets and quizzes to help enhance your learning experience. Some of our units even have audio books and download books. Studying on the go has never been more achievable!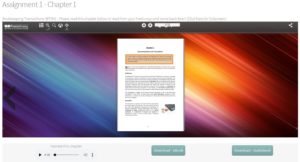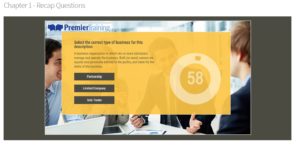 Each assignment completed is hand marked by your tutor, this ensures every student receives unique feedback with advice tailored to their needs to assist in making efficient use of your study time with attention and time spent on the precise areas it is needed. We want all of our students to pass their exams first time so our tutor feedback is vital and the results of how great our feedback is shows in our AAT success rates.
Every student also gets Access to our Award Winning 'Premflix' platform where you can find a whole library of videos,
webinars and quizzes at your fingertips!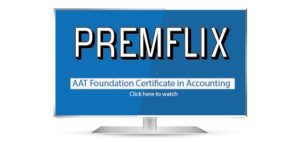 It does not end with our Award Winning resources. We have an additional area where you can recommend friends/family and colleagues to receive rewards and an area specifically dedicated to resources/advice on career development.
We really are the full package!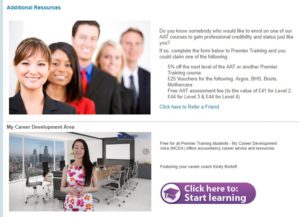 If you would like your own MyPTA account you can get started today within one hour.
Just call our Course Advisor Team on 01469 515444 or email info@premiertraining.co.uk