Studying with Premier Training distance learning has enabled me to do it at my own pace – and at a time of the day that suits me. I can dip in and out when I want.
I enjoy the study books, combined with the online website, offering a huge range of further learning resources and videos. I also use the AAT website to keep me up-to-date and find out more about bookkeeping and accounting in general.

My assigned tutor, Peter, has always been very efficient at both answering questions and marking assignments.
Finally I particularly like the fact I can sit exams at the Premier Training offices and meet some of the staff at the same time. I am now well on the way to being a self-employed qualified bookkeeper!
Matthew Bould – AAT Foundation Certificate in Bookkeeping

I would like to thank Premier Training and Jeff Grimston for tutoring me through my AAT qualifications.
He has helped me every step of the way, and was great in answering any queries I had promptly and in a clear and concise manner. The feedback received from my practice assignments was very helpful, in that I could focus on my weaknesses and practice more before my exams.

This has been the first time I have used a distance learning provider and I would recommend using Premier Training to anyone. They are very flexible and you can fit in your studies around work and life commitments. You can complete the qualification at your own pace under no pressure.
AAT has given my career a kick-start and opened up doors within my place of work. I am now going on to study CIMA and become chartered. I know that the skills and knowledge picked up from Premier Training will put me in a good position for the future.
Adam Webb – AAT Professional Diploma in Accounting / Advanced Diploma in Accounting / Foundation Certificate in Accounting

I cannot recommend Premier Training highly enough.
I enjoy having a timetable to work to as it gives me guidance on what needs to be achieved before the exam. There are assignments that need to be completed as you go, and these get marked by my assigned tutor, Richard.

Richard is great, he replies quickly to my emails and marks my assignments with feedback on where I have under-performed.
There are ample materials to follow. You get the Osborne books which are great, videos that Premier Training have created, plus access to previous webinars and lectures that have been recorded as well as small tests to make sure you've understood the chapter properly.
My time between work, study, and life is extremely flexible as my timetable can be amended when it needs to be and there is no pressure to achieve – it's all on my own terms, in my own time.
Luke Walters – AAT Professional Diploma in Accounting

I chose to study AAT Level 2 and 3 with Premier Training for several reasons. One of the most important criteria for me was that I could fit my studies around my work and family.
I did a little research and chose Premier Training as I could spread the cost across several monthly installments.
Their books are easy to follow and there are nice videos and quizzes to help with the understanding. Assignments are marked promptly and additional resources are provided if necessary. I have had my tutor mark some of my assignments on the same day!

I have always had an impression from all Premier Training staff that they will take those extra steps to help when needed.
Before I finished Level 2 I found a lovely part-time job in an account's department. Studying with Premier Training has helped me achieve high marks in all the exams and put all my knowledge into practice.
I carried on with Level 3 and gained the experience necessary to apply for a bookkeeping licence. I'm very happy with the choice I made. I have been trading for a year now and my job feels more like a hobby.
Natalie Bottcher – AAT Foundation Certificate in Accounting / Advanced Diploma in Accounting

I have studied my Level 4 Professional Diploma in Accounting with Premier Training – and I've had a great experience.
The one to one support I've had from my tutor, Liz Hunt, has been really good, my assignments are marked within a couple of days and she answers my questions in a lot of detail. She is also very open and honest with me when it comes to subjects I need to work harder on. I feel like she really wants me to do well.

My course advisor, Alexandra Neadley, has also been really helpful and has always come back to me promptly when I've had a query. I really like the assignments on MyPTA as you learn a section of the content and are then tested on it. This really helps me.
I have worked in accounts for over five years but Level 4 of AAT is definitely a step up from the previous levels and I feel much more confident in my knowledge.
Beth Summers – AAT Level 4 Professional Diploma in Accounting


I have tried a few distance learning courses over the years and Premier Training are worlds apart from them all. I could not be happier!
My tutor Richard is always on hand any time I need help or just to boost my confidence if I've hit a tough part of the learning. My assignments are marked rapidly, allowing me to continue immediately on to the next one. There is always someone to help whether it's confusion on which course to do next or in regards to your current course and software.
After recently being made redundant, Premier Training has allowed me to gain qualifications, confidence and to study at my own pace and I will be recommending them to anyone who wishes to do the same in the future. The team are all amazing and have helped me immensely during a tough time! It also helps that the courses are brilliantly written, easy to follow and make learning accounts fun.
Tina Bosley – AAT Advanced Certificate in Bookkeeping / Foundation Award in Accounting Software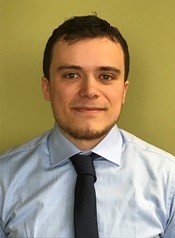 I have been signed up as a premier training student for over a year now and have successfully completed a Level 1 access award, as well as a level 2 foundation diploma in accounting, obtaining a distinction. I wanted to use a distance training provider so that I could complete my studies in my own time, yet have all the support and training resources required when needed.
Premier Training have been extremely efficient and supportive with the help they have given me. A realistic timetable was given and mutually agreed, however, the flexibility was there to make adaptations to this. 0% interest on a payment plan was offered, making courses extremely affordable. Course materials were dispatched extremely fast and they have covered each module in-depth and explained each topic to its fullest extent. End of chapter tests (with answers as well) allows for regular updates on how well information is being learnt. The online MyPTA resource includes video learning, as well as the course materials electronically. Regular tests are taken on MyPTA which differ from the ones in the course materials, allowing for another dimension of testing yourself. Results to these tests are human marked by a personal tutor and never take more than a day to receive. The results are given with a full explanation from the personal tutor, along with a supportive message and a breakdown of where marks are lost.
Georgina, Alexandra, Samantha, Mark as well as the rest of the team at Premier Training are completely knowledgeable at their jobs and they are always a pleasure to speak with or bring queries to. They have always helped me with my studies and provided support at all times. Studying through Premier Training has allowed me to become promoted at my current job role, moving from a bookkeeping role to a accounts assistant role, which was a goal of mine at this stage in my training. Premier Training thoroughly deserve all the awards and recognition they have achieved and I look forward to them supporting me through my Level 3 in Accounting.
Andrew Taras
AAT Level 1 Access Award Bookkeeping, AAT Foundation Certificate in Accounting, AAT Advanced Diploma in Accounting


I am working full time while studying with Premier Training so the quick responses and markings is extremely helpful. My tutor is always quick to reply to me and provides additional resources/ explanations on those areas where I need extra help. The feedback that is provided is always clear and understandable
The videos and quizzes online are really great tools to use when studying.
As I am working full time the flexibility of this course is brilliant. I can work at my own pace. I can work as long / little as I can depending on what else I have going on at work and at home!
Through completing my first 2 exams for Foundation Certificate in Accounting I have gained a lot of confidence in my ability, which has been noticed by my colleagues and has led to additional responsibilities already.
I would highly recommend Premier training to anyone!
Joanne Walmsley 
AAT Foundation Certificate in Accounting


The main aspect that appealed to me with Premier Training was the distance learning and the flexibility that it provided. I was thrown in at the deep end with a finance and wages position and found that AAT provided the skill-set for me to become up to speed on all things financial. Even after starting a couple of new jobs, the attributes that I have gained have enabled me to become successful in finance roles. The tutors are fantastic, always on hand to provide advice and support, no question is too small! The videos and interactive resources are a valuable aid to understanding the more complex accounting issues.
Edward Walford 
(AAT Advanced Diploma in Accounting)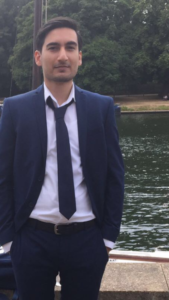 I am just about to sit my final exam for AAT having passed all the others in flying colours. I would not be exaggerating in saying that from the moment I got on the course till now, everyone from the admin staff to the tutors have been extremely supportive and helpful in making my studies all that much easier. The tutor support is always there as whatever problems I had were quickly resolved and assignments are marked swiftly, and feedback is given quickly, and the study material is of very high quality as well. There are handbooks as well as videos which helped out massively in consolidating my understanding of the content.
Studying with Premier Training definitely gave me a lot of confidence and I've recently managed to secure a trainee contract with an established UK accountancy firm thanks in part, to the excellent service they've provided me which gave me the motivation to keep applying to firms and demonstrate at interviews with confidence, how well I was progressing with my studies. I cannot honestly think of a single instance when they've let me down or Iwhere received just about average service. They were always on hand to help me whether I wanted to go through the course at a faster or slower pace so all in all, I'd highly recommend their services.
Thank you and all the best!
Saqib Khan
AAT Foundation Certificate in Accounting