AAT collaborates with Premier Training in this webiner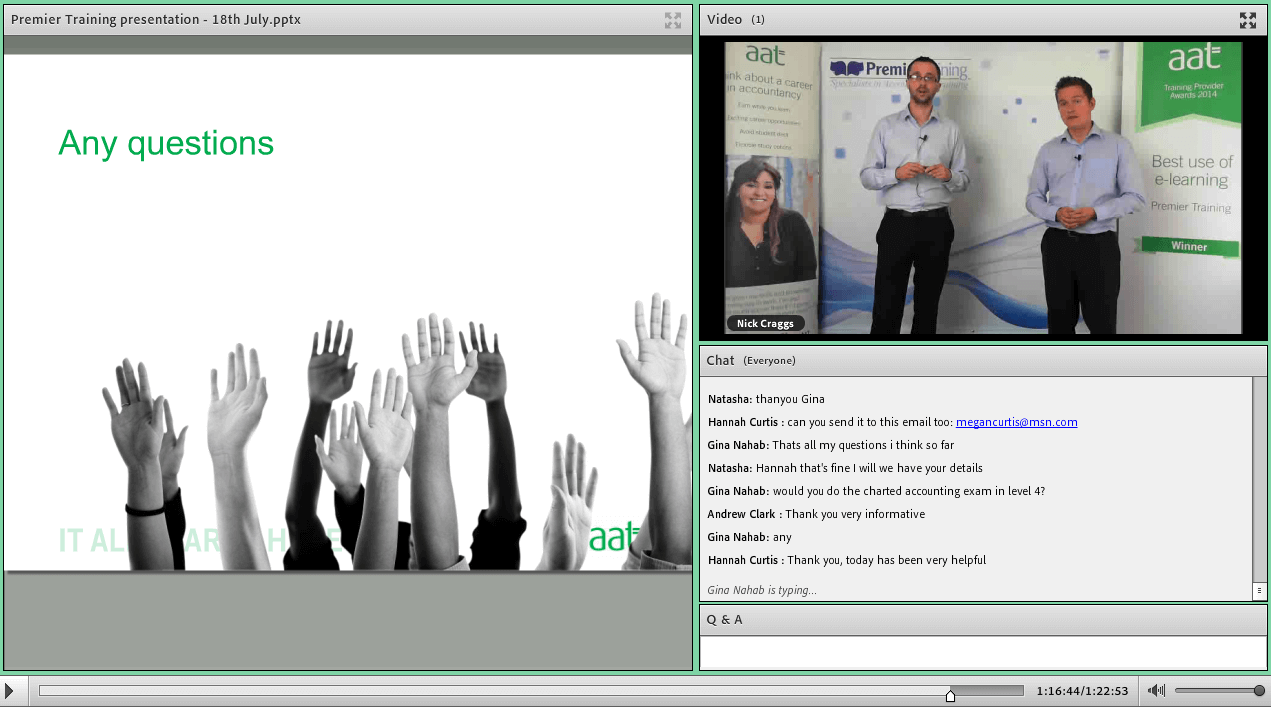 The AAT and Premier Training jointly host a webinar with an overview of the AAT Technician qualification and the benefits of studying distance learning – Click here to watch the recorded version.

"When I started my role in Internal Audit for one of the largest manufacturing companies in East Anglia, I was overwhelmed as I had no relevant qualifications in the accounting...
Read More»

"Since starting my studies I've had a baby, got married, worked two jobs aswell as studying and job seeking. Due to your training I have managed to leave my job...
Read More»

I am very grateful to Premier Training for helping me in successful completion of AAT Level 4 and gain the status of MAAT. I am really impressed by the quality...
Read More»