Immingham Pilgrims AFC Under-10s will soon be sporting a fantastic new kit thanks to their sponsors Premier Training.
For the past five years Premier have been supporting the team, equipping the squad with kits, jackets, training wear and match balls.
That backing has helped the team improve year on year. This season, the Pilgrims finished runners-up in the Croft League Trophy event and have won six, drawn three and lost just two of their matches so far.
The 2019/20 season comes to an end in April – and the team will complete their campaign in style with the new strip supplied by Premier Training.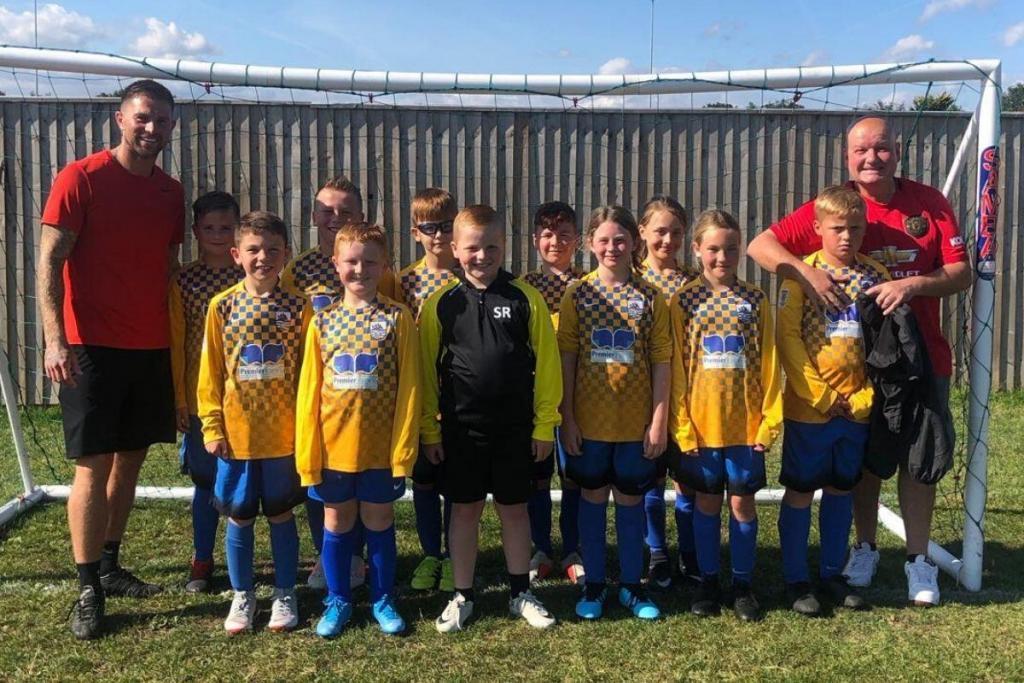 "Some of the football being played by the squad this term is very encouraging and they certainly have come a long way since the relationship with Premier Training started back in 2015," said John Leach, Immingham Pilgrims Lead Coach.
"The Under-10s fly the flag for mixed gender football as they have three girls within their ranks who all play an important role within the group and possess the talent to mix it with the boys."
John continued: "Immingham Pilgrims are very proud to call Premier Training their longest-standing sponsors. Rose Crockett (Operations Director) and her family have been involved with the club for the best part of 25 years and we hope that the relationship continues for a long time to come.
"Immingham Pilgrims would like to thank Rose and Premier Training for their continued efforts to help the children of Immingham. We would not be able to survive without the help and great support from people like her."