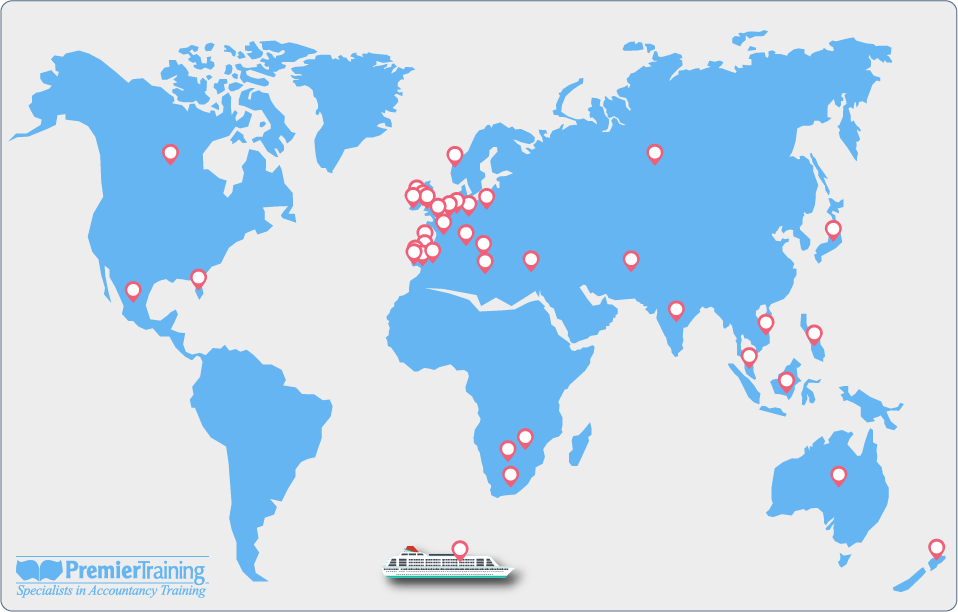 With almost 3,000 active AAT students, in 37 different countries as far afield as Russia, USA, Japan, India and Australia, Premier Training is without doubt a major contributor to AAT training. We pride ourselves on the fact that we make a difference to so many people's lives on a day to day basis.
Large doesn't have to mean monolithic. It doesn't have to mean overseas call centres and a bombardment of impersonal marketing emails; it doesn't have to mean automated responses and the feeling that you are just a number rather than a valued and important customer.
We are large, but we have successfully retained the personal touch which means that every student is important to us; every student has a personal tutor with rapid, individualised responses to queries and issue. We know that this is the most important aspect of our success.
This is of course reflected in our successes, both as a company and as achieved by our students on an individual level. Premier Training examination success rates are significantly higher than AAT published worldwide rates – in many units around 30 percentage points higher.
In traditionally 'difficult' units we perform particularly well – in the synoptic assessments our success rates are 10% higher at Level 2, 25% higher at level 3 and 21% higher at Level 4. In Personal Tax our success rate is 85% (almost 20% higher than the worldwide average), and in MDCL it is 73% – again, this is 20% higher than the AAT worldwide average.
We know from our feedback (gathered through our internal research and through Trustpilot reviews) that our students really value our expert advice, prompt response, individualised and quick feedback, excellent learning materials, copious on-line aids, additional sample exams, friendly and supportive expert tutors, superb after-sales service…the list of what our students appreciate goes on and on.
But we believe that it all boils down to just one thing – when a student joins Premier Training they are doing so much more than buying a training course. They become an important part of a family unit, where we take the Distance out of Distance Learning.