Discovering your learning style can often make studying easier and make learning more effective. You can discover things about yourself that you did not know allowing you to understand what works best for you and why. 
There are 4 main categories that you may fall into and it is very common for students to be a mixture (multimodal). Favourable learning styles indicate preferences rather than strengths and preferences can only be used where possible with available resources. Below are the categories:
Visual: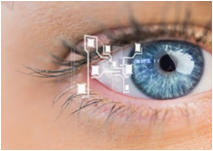 This is the preference for information in the form of maps, spider diagrams, charts, graphs, flowcharts, labelled diagrams, and all the symbolic arrows, circles, hierarchies and other devices, that people use to represent what could have been presented in words. Distance learning students will benefit from underlining, using different colour fonts, highlighters, replacing words with symbols, drawing diagrams and recalling answers from pictures.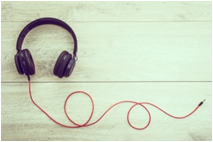 Aural/Auditory:
This is the preference for information that is "heard or spoken." Learners who have this preference tend to prefer lectures, group discussion, radio, using mobile phones, speaking, web-chat and talking things through. Distance learning students will benefit from talking out loud as well as talking to oneself, talking through an idea/plan before putting pen to paper and using tape recorders to take notes/listen back to notes.
Read/Write: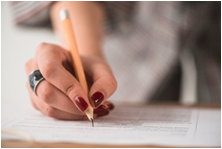 This preference is for information displayed as words. Many students have a strong preference for this mode. Students tend to prefer reading and writing in all its forms but especially manuals, reports, essays and assignments. PowerPoint, the Internet, lists, diaries, dictionaries, thesauri, and quotations. Distance learning students will benefit from writing notes, changing diagrams/charts into statements, practice exam questions repeatedly, write to do lists with (a,b,c,d,1,2,3,4) and arrange your words in hierarchies.
Kinesthetic: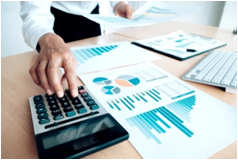 This is the preference for completing tasks in the form of experience and practice (simulated or real as long as it is 'hands-on'). Students tend to prefer demonstrations, simulations, videos, practice assessments and applications/apps. Distance learning students will benefit from work experience, writing or speaking based on experiences/examples (case studies), writing out notes as a methodical procedure, talking through notes with other people/role play and using pictures/charts to illustrate ideas.
Multimodal: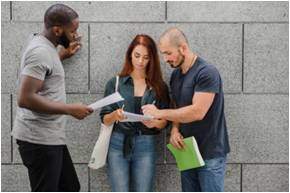 There are very few instances where one mode is used or is adequate enough, so most students will be somewhat multimodal. There is usually a preferred learning style but most students need to satisfy all aspects in order to feel a job is complete. As the role of an Accountant requires all techniques it will be beneficial to be familiar with all 4 areas.
To find our your learning style you can complete a free Learning style questionnaire provided by VARK here.
At Premier Training we are able to offer resources that cater to all learning styles for our AAT distance learning courses.
To have a chat about how we can best make your AAT goals a reality, give our Course Advisor a team a call today, on 01469 515444.