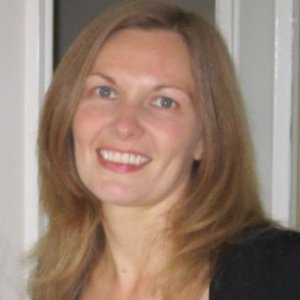 I began this course just over 2 years ago when I was on maternity leave with my second child.  Initially it was to keep my brain ticking over but after the first module I realised I loved working with numbers and surprisingly seemed to be okay at it!  My ultimate goal is to become a self-employed Licenced Accountant to have the flexibility to fit around my family, however I am currently in the process of gaining experience so that I feel fully competent.  Thanks to AAT I currently provided bookkeeping / Treasury services to two businesses, with the assistance of an external Accountant I am even gaining experience in preparing their annual accounts. This has increased my confidence no end.

I always recommend Premier Training whenever anybody queries the viability of distance learning.  I used a different provider for Level 2 which was at least double the price.  When I switched to Premier I noticed the difference immediately – their support was second to none.  My tutor, Liz Hunt and more recently Kay (for ISYS) were always on hand to answer questions and returned assignments promptly.  I love the Osborne textbooks and found all other  study materials so useful and effective.   It allowed me flexible study to fit around family and work commitments.  Premier actually gave me the confidence for self-study, by mirroring their format I had the ability to set my own timetable – being familiar with my rate of study etc so I am always so pleased that I used them for Level 3.
Can I just say that in particular your Accounting Student Network group has helped so much – particular for Level 4.  I've always received help from any queries I have so I do always try to help others too where I can!  Its a brilliant resource.
Caroline Clarke (AAT Level 4)