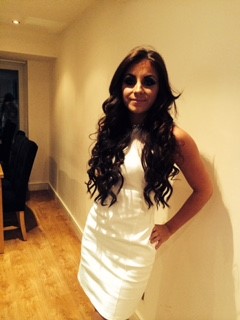 I started level 2 AAT with Premier Training in February 2012.
When it came to providers, I had no idea what I was looking for, I had no one to go to that had done the course before, therefore had to make a decision for myself.. I googled the course and just nosed through websites of providers, I have no idea what made me enroll with Premier but 3 years later, half way through level 4, with level 2 and 3 AAT and CIPP course (along side level 4 and a full time job) complete, I'm so glad I made the decision I did that day!!
The tutor support is amazing, I love the fact you have one to one tutor support because although you might never meet the tutor, you feel like you know them really well, I've had a few tutors going through the different levels and I couldn't have faulted any of them.
Although you get allocated one tutor, if they're on annual leave, your work still gets marked promtly as ever (I've never waited longer than 2 working days – including for 'project exams' that have up to a 6 week wait from other providers) by another tutor, you don't just get left to wait. I love the detailed e-mails I get explaining things and the fact I can pick up the phone and speak to my tutor and know I have 100% of their commitment and attention! I just want to make a point about the fact that I wanted to do my last CIPP exam on a certain day and still had 2 long assignments to submit only giving myself 5 days to get them in, marked and my password ready for my exam, my tutor knew I wanted to do my exam on a specific day – I literally had him up the wall over it and he made sure they were both marked for me on the same day I submitted them, I got everything done in time and passed (again, I had my results back 2 working days later – at 9 o'clock at night), all thanks to him and the fact he didn't make me wait and gave me amazing support and also with the help of another tutor, that isn't even allocated to me and has their own students (thank you Jeff and Alan, I couldn't have done it without you 2)!!
I've e-mailed my lovely course advisor, Carrie, a good few times too, also having her up the the wall (I think I forget sometimes that these people don't just have me as a student!!) and she always replied so quickly and is so friendly.
The website is so easy to use, it's set out so organised and user friendly and has all the resources that you could need from videos to text written explainations, something to suit everybody!
Distance learning is hard, you have to be dedicated but with the right support it becomes easy.. I've managed to get this far with a full time job, the flexibility of studying distance learning helps so much, if you have a bad day, you can do as little as you want and on a good day as much as you want!!
I'm so happy I chose to do AAT, with no accounts experience, in a completely different business area, I am now an assistant management accountant in a massive company and have secured further training from them to become chartered and I am confident I am on the way to a perfect, well paid career that I have always wanted! I couldn't have got this far without AAT and the help of Premier.
I'd recommend anybody that is thinking of doing this course to go for it, it opens so many doors for an amazing, secure career (everybody always needs accountants!!!) and Premier is a brilliant training provider to do it with.
Thank you so much for being part of my journey!!!!!!
Bethany Doherty