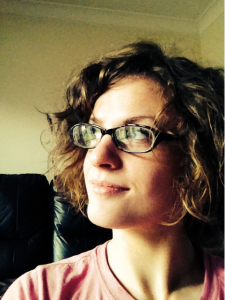 One – one tutor support
My tutor, Jeff, has been a source of invaluable help through my time studying AAT. Always just a phone call or email away and i never felt that there were any stupid questions that i could ask of Jeff. Being able to talk to the same person helped to build up a student/tutor rapport.
Marking feedback/query response
Assignment feedback is quick with marks and feedback usually received back within two days of submission. Feedback was always helpful, clear and concise to fill in areas of weakness to know what to look back on. Replies to queries have always been dealt with promptly and in a way which have put me at ease about any concerns. If I was unable to get hold of my own personal tutor then another tutor was always on hand to to help.
Support from the course advisor team
I have hadn't a lot of need to deal with this team much during my studies. On the rare occasion that I have needed to contact them i have always found the people I have dealt with as friendly and helpful.
MyPTA
This has been a wonderful additional learning resource to the already brilliant package Premier Training provide. Everything to with the course is all in one place and books being available on line saves the lugging books around.
Distance learning
Distance learning has been a perfect method of study for me. I work full time and the thought of having to attend college in the evenings, straight from work, did not appeal to me having studied this way in the past. I have been able to study as much or as little as I want depending on what I have going on in my personal life. Attending to college would not have given me the same flexibility. I wouldn't study any other way!
Achievements
Having originally been employed to run my employers payrolls I was given the accounts receivable and credit control to manage – due to redundancies. I had no prior accounts knowledge and at this point decided AAT was the way forward to help me  understand my role much better. I am now far more confident in my role and am able to perform my duties more efficiently due to having a greater understanding.
Thank you Premier Training for everything!  – Kim Richardson