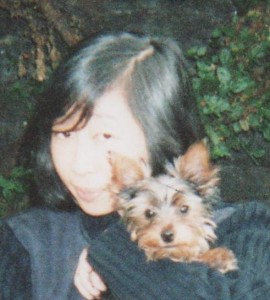 I saw the advert of Premier Training in AAT magazine while I was studying AAT Level 3 Diploma in Accounting with another training provider.
I am happy to say that I made the right decision when I chose Premier Training. The system of providing a student with a course adviser as well as a tutor seems to work well and the impression I have of Premier training is that they care about the progress of their students. Definitely value for money!
My tutor, Alan Dawson, has been wonderful and always responded to my queries with helpful information. I do not have much patience with waiting, but his prompt marking with my assignments came as a surprise even to me and I am grateful for the support I have received. I am also grateful to another Premier Training tutor, Nick Craggs, for helping Alan with marking my assignments on the occasions where Alan wasn't available. The option of being able to contact the tutors during some evenings was comforting.
I wanted to finish the AAT Level 4 Diploma in Accounting course quickly because I wanted the AAT qualification in either changing my current job or starting my own business. I gave myself a time table of completing the course by the end of October and it looks like I am well on target, which means next time I have to register with AAT, it will be for an affiliated membership.
Yoon Kerr, AAT Level 4 Diploma student.
AAT Level 4 Diploma in Accounting in 5 months!