Benefits of an accountancy or bookkeeping home study / distance learning course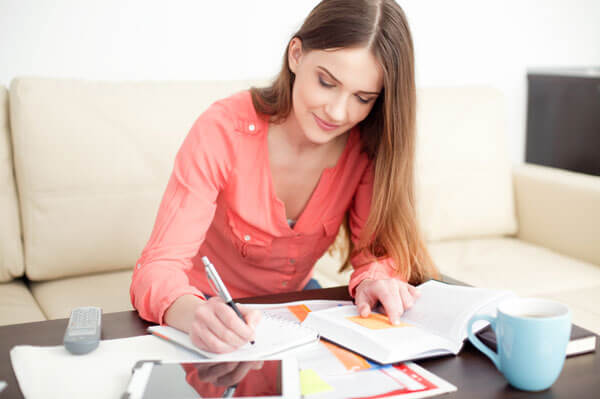 Ever thought of studying at home? Premier Training will help you succeed in your accountancy studies!
We all have busy lifestyles  as we try to cram more into a hectic working day. Very few of us are "average" – most people are good at one thing and weak at another.
Studying book-keeping or accountancy via home learning / distance learning can bring you many benefits:
You decide the hours to devote to your studies.
Complete the course in half the time or less!
You can make your routine fit around your busy day.
Instant access to tutor support not only during class times, but even late evenings.
Ask as many questions as you need without feeling embarrassed in front of a class.
Your Premier Training tutor will spend as long as necessary explaining without the rest of the class becoming impatient.
Spend extra time on the topics you find difficult and skip over the stuff you find easy. You needn't spend ages listening to explanations of things you already understand just because others are struggling.
You can study better in familiar and comfortable surroundings.
No commuting! No travel or child care expenses.
You can call us on our late evenings Monday, Tuesday, Wednesday and Thursday until 8.00 pm for out of hours personal tuition and advice on the telephone.
You have the flexibility to take time off when you need without asking the boss — or put more hours in, if you feel like it.
Accountancy home study / distance learning courses with Premier Training can be the perfect solution for students or those wanting to re-skill with a flexible learning package that will fit around a busy lifestyle.
We offer on-line internationally recognised home learning finance and accountancy distance learning courses from: AAT, ICB and Sage Accounts and Payroll.
Also read our AAT home study / distance learning Hints and Tips page to help you succeed with your home study package from Premier Training.