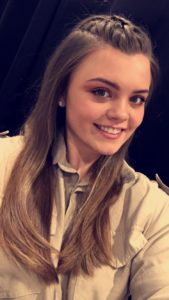 The 1-2-1 tutor support at Premier Training is brilliant. My tutor, Richard, always replies to my emails promptly and provides extra resources when I am needing extra help with a topic. My assignments have all been marked quicker than I expected which is great. The distance learning is really flexible which is great as it means I can revise during my commute to and from work, meaning when I get home I don't have as much to do!
The resources on MyPTA are more than sufficient in covering the exam topics, I have found that I know more than needed for the assessments which gives me confidence.
Through completing my first 2 exams for Level 2 I have gained a lot of confidence in my ability, which had shown in the workplace and has resulted in my responsibilities being increased.
Jenna Norman
AAT Foundation Certificate in Accounting