What is CPD?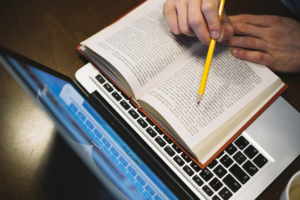 CPD is a very important part of any career. It allows individuals to keep their skills and knowledge up to date with any relevant changes within the industry. The process of CPD is assessing each year your learning needs, attending suitable training to meet this and documenting the skills/experience gained. Monitoring and Completing CPD is the responsibility of the individual. CPD is good practice within any Industry, but for AAT Accountancy Affiliate or Professional Members, it is compulsory.
What will I gain from CPD?
For those seeking employment or self-employed and looking to expand a customer base, CPD will show that you are up to date on all Accountancy practices, you are driven as well as organised and that you set your standards high for yourself.
For those employed in the Accounting Industry, it helps to develop and skills and knowledge could save you time with tasks by learning new skills, will boost integrity and also confidence. For the employer, it ensures all staff are following current legislation which means that the employer will have trust in their employees and staff who are satisfied with their job. Generally, employers also find when supporting CPD within the workplace the performance of the finance team improves.
How can I complete CPD?
AAT has numerous resources you can complete in order to gain the CPD required. This includes online resources and also regional events. Many of the online resources take only one hour to complete from home so there are options available to suit everyone. Here is an example of the resources available with the AAT:
AAT's CPD events
AAT's online CPD resources
CPD master courses
CPD workshops
AAT conference
CPD webinars
Local AAT branch meetings
Connect events
CPD e-learning
Excel e-learning
CPD interactive hub
Technical and ethical advice
AAT podcasts
Career resources
UK Budget resources
AAT forums
AAT Comment – industry news and opinion
Accounting Technician magazine
AAT Social Media
You can check out all the AAT upcoming CPD events here.
How do I track my CPD?
Recording your CPD is your own responsibility but to make it easier the AAT have created an online CPD record tool which you can access within your AAT account. Alternatively, you can download free online templates online including this one from the e-learning marketplace. It does not have to be complicated as long as you evidence the area for development, activities planned to meet this, date completed and hours that count towards CPD.
Check out the AAT'S video on how Continuing Professional Development can boost your skills to help achieve your goals:
https://www.youtube.com/watch?time_continue=29&v=AV3BiGpqOv0
If you are interested in starting a career in Accounting give Premier Training a call on 01469 515444 to discuss the options available and study with an AAT award-winning provider.