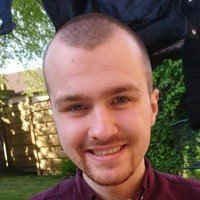 Premier Training gave me the support I needed to pass my AAT. Distance Learning allowed me to work in my own time and place, and it was reassuring to have Premier Training behind me when I needed help.
MyPTA is improving all the time with new resources, and the speed and thoroughness of marking and feedback was a pleasant surprise. I never felt like an inconvenience and was treated with care.
AAT has allowed me to grow in confidence and opened new paths for me to pursue. More specifically, I have begun the CIMA Professional Qualification, which AAT has given me a solid foundation to build upon.
Matthew Dearlove
AAT Professional Diploma in Accounting