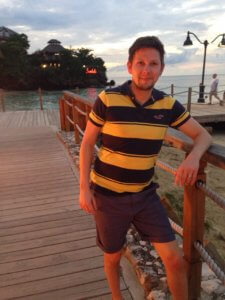 I've been really happy with the support I've received so far, It's great to know that any questions I have are a click of a button away from being resolved.
Feedback on assessments is very prompt meaning you don't have long delays in your learning.
I've found the MyPTA portal a very user-friendly and useful tool to use, it's great if you are out and about as you can log on and read a chapter or take a mock test whenever is suitable for you.
I had reservations regarding distance learning compared to classroom learning but I've been thoroughly impressed with the amount of information available to assist me. It's also very practical as you can pick up your work at any point in your day rather than having to wait to sit your next class.
All in all, I'm enjoying my tutoring and looking forward to continuing my progress.
Dean Carter
(AAT Foundation Certificate in Accounting)