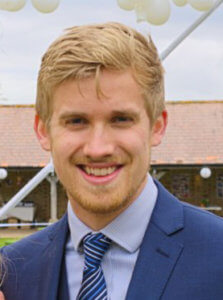 When leaving school, I chose not to go to university as although I didn't have bad grades I felt that the universities I could attend would not justify the £9,000 per year, plus other expenses. I wanted a degree level qualification so the AAT was the perfect course for me as I could earn and learn.
I picked premier training as cost wise it was the most reasonable I could find, soon after joining at level 2 it was evident that the resources available were worth every penny and more. Richard was my tutor and he was always professional, personable and consistent in response times unless I stated an urgency on time frame and he would prioritise my work to get back to me as soon as possible.
Just to get into work I started out in sales, covering both telesales to the public and commercial B2B sales, but with Level 2 complete I was able to make a career change and get a good entry level position that was advertised at 2-3 years accounting experience required, whilst having none.
12 months into my accountancy career, I've now part way through level 4, with a promotion in my new career and hoping to complete level 4 before the end of the year. 14 exams with premier training I have a 100% pass rate and premier training has played a big part in that, I don't utilise all the resources available and I'm still comfortably making my way through the exams from studying in my own time at evenings and weekends around full-time work.
Changing careers was a great choice for me and premier training made the change possible, if you're looking for a career change, or a great alternative to a university degree that won't leave you with £40-50,000 debt I would highly recommend AAT with premier training.
Arthur Edwards
(AAT Professional Diploma in Accounting)