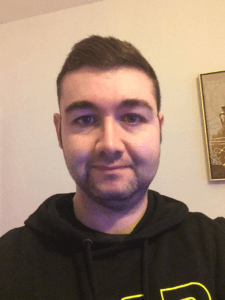 I Enrolled on the Level 2 AAT Foundation Certificate in Accountancy Course with Premier Training in July 2016. When I enrolled on the course, I was between jobs. I had recently been made redundant from my job as a Hospitality Supervisor due to my employer going into liquidation, and although I acquired a new job to start almost immediately, I had for some time been feeling that I wanted to change my career to achieve what I wanted in life and that to succeed in today's marketplace I needed to acquire new skills and knowledge, and Accountancy appealed to me greatly. Studying AAT Level 2 via distance learning was the right choice for me at the right time and Premier Training was the right Training Provider to study it with.
I had done my Homework before making my choice on what Training Provider to study with, reading other people's testimonies, and reading fellow distance learning students' opinions and experiences on the AAT forums amongst others, and Premier Training's name was continually mentioned as being an excellent training Provider to study AAT via Distance Learning with. It was an informed and inspired choice, and if you choose to study any AAT course via Distance Learning, you won't go wrong with Premier Training. The service I've experienced from them has been first class; my tutor Peter has been an extremely helpful and invaluable resource to me, whenever I've needed help or advice he's only been too happy to help, and when I've submitted assignments through MyPTA the turnaround from submission to me receiving back an email informing me of my result has been extremely prompt; usually only 2-3 working days and the feedback Peter or one of the other equally helpful and excellent tutors at Premier Training has given me if Peter has not been available has been extremely clear and detailed, pinpointing what I did well at and what areas I need to work on and explaining where I went wrong and what I need to do to correct it. That is one of the best things about studying with Premier – all the tutors even if they're not your own personal tutor are only too happy and willing to help you. They actively want you to succeed!
Distance learning is great for me in that I can study around my full time job at my leisure and learn all the key topics of each and every module at my own pace and with MyPTA I can only move on to the next topic once i fully understand the topic I have just studied. I do that by completing interactive quizzes and watching videos as well as completing 3 assignments and a practice mock assessment that is a like for like representation of a real AAT Assessment. It is a great preparation. The learning materials you receive physically as well as digitally through MyPTA are excellent and help you to gain a thorough knowledge and understanding of each and every module and the ease of use is excellent.
Another fantastic benefit of studying with Premier Training is that you get invited to join a fantastic Facebook community group known as the Accounting Student Network, which as I write this currently has over 7000 members! This group is wonderful in that it is full of fellow distance learners who are going through the same experiences as you and studying the same modules as yourself, it's a brilliant tool to share and grow each other's knowledge, if you're struggling with a particular topic then you can post a question on the group's Facebook page and you will be inundated with help and advice from fellow students who are studying or have studied that particular module. The support and information you receive and gain through the Accounting Student Network is superb and you feel so inspired to keep going in your own studies just by reading posts from your fellow Distance learning colleagues!
Since I started studying my AAT Level 2 course I have enjoyed it immensely and I have found that I have been gaining more confidence in my Current job in Hospitality as a result of the success I have achieved in my studies, and I now have a much greater knowledge and understanding of the Financial aspects of my job in Hospitality as a result of Studying AAT Level 2 Accountancy. As I write this I have successfully passed 4 out of the 5 AAT Level 2 Foundation Certificate in Accountancy modules, and I have my final Assessment, Basic Costing, booked to sit next month(March 2017). I could not have done this without the fantastic support and service I have received from everyone at Premier Training. I have also recently purchased, and commenced study on the AAT Level 3 Advanced Diploma in Accountancy Course with Premier Training, and I know that the Advanced Diploma will be a big step up for me, but I also know that with the extensive resources and interactive materials you receive through MyPTA as well as the tremendous support, encouragement and feedback from ALL the wonderful tutors here at Premier Training, then I will succeed and achieve my Advanced Diploma! If you had said to me this time last year that in 12 months time I would have a new job and 99% completed an Internationally Recognised Accounting Qualification and also started studying towards an Advanced Diploma in Accounting I would have laughed in your face! My life has changed a lot in the last 12 months but studying AAT via Distance Learning with Premier Training has been the best decision I have made!
Matthew Gleeson 
(AAT Level 2 Foundation Certificate in Accountancy &
AAT Level 3 Advanced Diploma in Accountancy Student)