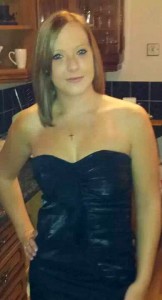 I completed Level 1 with Premier Training and I have not long started my level two. It has given me great confidence and gained a lot of experience within my roll.
I have received great experience with my tutor and he is always very quick in responding to any questions I have.
Premier Training are very prompt in marking my assignment, my tutor advised me from the start of the course what days he was off, so I knew when I would receive my marks.
I have had great support from my Course Advisor and again has been very quick in answering any questions if have had. I would also like to add that my course advisor was very helpful in sending me information regarding the exam centres and explained very clearly on what I needed to do.
I cannot fault Premier Training for all their help and support and look forward to completing my remaining Levels .
My PTA account is easy to use and is very useful. Having my time table at a click of a button is perfect for me.
I joined Premier Training as I was moved over into the accounts department within my company who I have worked for, for over 2 years and I work full time. So to be able to work full time and study at home is great. I have the evenings and weekends and keeping to my time table is easy due to the time frame you are given.