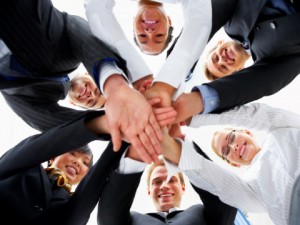 Regular progress reports emailed including students timetable, assignment feedback and assignment grades with a Loyalty discount.
There are many benefits to distance learning but the most relevant to you as the employer is the speed and flexibility that your staff can complete the course. You don't have to lose your staff one day per week therefore cover is not required, they can fast track the course meaning a quicker return on your investment!
We understand that employer's investment in their employees is valuable; you will both have a goal in mind and this can often prove harder than initially thought. It's easy to fall behind and hold work commitments responsible so we recognise how important it is to keep students motivated throughout their studies.
With our effective method of training students have everything they need to study right at their fingertips on My Premier Training Account (MyPTA). Even though we dispatch the books to students upon enrolment they can also access them online and utilise any spare time at work to study without having to carry books to and from work.
Working with the you and your staff Premier Training can keep students on track, motivated, target their weaknesses and achieve the agreed completion time. We have therefore developed an Employers Support Pack that includes the following options:
Initial discussion to discuss your and the students training needs that can be tailored to suit both of you. At which point we will agree on a realistic timetable that suits both you the employer and the student
In house one to one and study group lessons can be scheduled with the tutor via Skype
Pre-recorded online interactive videos can be created focussing on the topics they are struggling with
Monthly reviews with the tutor to discuss their progress and suggestions on how you the employer can help your staff progress further
If you have a number of employees studying with Premier Training they will be allocated the same tutor and course advisor and the employer will have their own account manager to assist throughout.
Studies can be put on hold if students require time to manage increase of workload
Falling behind alerts – if the student fails to submit their course work according to the timetable the employer can be alerted
A copy of every marked assignment with tutor feed back via email so the employer can how the employee is progressing
Up to 15% employer's loyalty discount
Here are some sample links of our online interactive videos, online assignments and books:
To enrol simply download and complete this enrolment form and ask your employer to sign section 3.  You can either fax the form on 01469 572349 or scan and email to info@premiertraining.co.uk. Alternately you can post the form to: Premier Training, Premier Training Centre, Prince Henry Drive, Queens Road, Immingham, N.E. Lincolnshire, DN40 1QY.
This pack is automatically supplied to all employers paying the fees for their employees' courses. Alternatively if you do not require the progress report but still wish to take advantage of the loyalty discount please inform the course advisor team at the time of enrolment on: 01469 515444 or email: info@premiertraining.co.uk.
Please note this service is not available for students studying the ACCA, CIMA, FIA or Sage Payroll courses. Please also note that the discount can not be offered along side another promotion such as special offers for enrolling onto multiple levels or courses.Please note that the discount can not be offered along side another promotion such as special offers for enrolling onto multiple levels or courses.