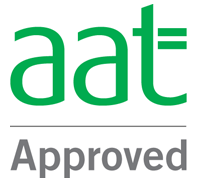 5 reasons why the AAT is a better alternative to university
Is studying the AAT a better alternative than going to university? Here are five reasons why we believe so:
Earn while you learn
Get real workplace skills
No debt / loans available / cheaper course fees
Better employability – see link – http://www.aat.org.uk/qualifications/aat-as-an-alternative-to-university
Complete the course a lot quicker – see link: http://www.premiertraining.co.uk/fast-track-stories/
Enrol and start today with an alternative to university! 
Whether you wish to re-train for a new career or gain a valuable recognised accountancy, payroll or book-keeping qualification; Premier Training is the AAT distance learning specialist that offers you all the support you need to study in confidence at home. You can enrol with us at any time, and when you enrol you'll receive high-quality accountancy training and learning materials and be assigned a personal tutor to provide you with sound advice and constructive feedback on your studies. 

– Please see the alternative to university aat courses below
Updating…
AAT is a better alternative to university!