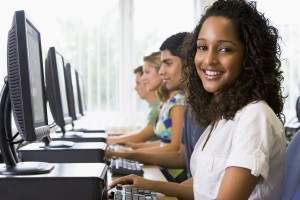 We are an approved AAT Grimsby, Immingham, Scunthorpe, and Lincoln Assessment Centre for external and internal students wishing to sit their AAT examinations North East of Lincolnshire.
The AAT will assess your knowledge and understanding of the skills you've developed by a series of computer based assessments (CBA). You can take the CBA's as and when you are ready, as soon as you are fully prepared.
There are two main types of computer based assessment (CBA):Computer based tests (CBT) are online assessment that you will take at an AAT approved assessment centre and for most units the Level 2 and 3 results are available as soon as you have completed the test and should be provided by the invigilator/exams officer. Level 4 results are available within six weeks of the assessment date.
AAT computer based exams (CBEs) have a duration of 2 to 2 and a half hours. Once you've sat  your exam with most CBE  modules you receive your results immediately after completing the test. Some CBE's require an element of manual marking and you will be informed of your result by AAT within 6 weeks.
AQ2016
L2 is £57.00 (Including admin fee)
L3 is £57.00 (Including admin fee)
L4 is £58.00 (Including admin fee)
L2 Synoptic is £58.00 (Including admin fee)
L3 Synoptic is £63.00 (Including admin fee)
L4 synoptic is £65.00 (Including admin fee)
Please note you must be registered with the AAT in order to sit your examinations. (Please allow a minimum of 1 weeks notice prior to exam date. Please also note: due to examination entries being prepared on request, cancellations must be received no later then 48 hours before the exam time.
If you wish to sit your exam with us at our centre please contact a course advisor on: 01469 515444, or complete the form below: