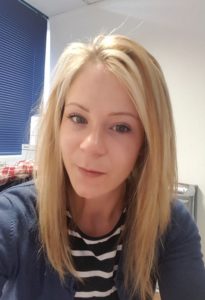 I currently am working through my distance learning course with Premier Training; working full time and long hours a lot of the time, therefore it can become difficult to pick up my studies, but with the always friendly assistance I receive from my tutor – Richard Sharp and his colleagues makes this possible.  If I am ever struggling they are always just the other end of the phone or email to give a helping hand and are very quick to respond with feedback when submitting assignments.  I can submit assignments late at night and receive feedback during the next day and when you pass your exams they are the first to congratulate you.
I have also found that the online resources on Premier Training website are incredibly useful, very informative and user friendly.  I have had to update my timetable on numerous occasions and this is never a problem and they update straight away. Submitting assignments is quick and easy and the fact it is user friendly allows you to focus on the task in hand rather than technical issues.
I would highly recommend Premier Training distance learning for AAT studies, although fitting in studies around full time work can be difficult, with some hard work it is achievable and very rewarding.

Paula Trewin
AAT Professional Diploma in Accounting