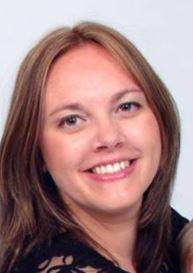 After searching and reviewing numerous accounting training providers I went with Premier Training for my AAT Level 2 course and I am so pleased I did.
I like the flexibility of the distance learning, I am learning at my own pace as quickly or slowly as I want depending on life's demands.
The course material is so easy to follow, with clear information and instructions and lots of practice assignments which is important for me as that is how I learn best – on the job! The MyPTA area is also easy to use with even more resources at hand!
Mark my tutor and the rest of the team have been awesome, admittedly I haven't had the need to go back to them often with questions, but that is a testament to workbooks and training materials they have provided. However, when I have there is always a prompt reply and are always ready to help.
I'm pleased I have chosen Premier Training and as soon as I have finished Level 2, I will be doing Level 3 with them too!
Lyndsey Bickell
AAT Foundation Certificate in Accounting