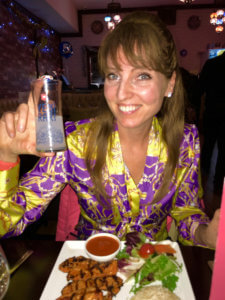 Your experience with the tutor/course advisor support you received:
since the start of my studies over a year ago I had great support from my tutors, the fact that they are available to me via email or phone or via the chat window on Premier Training website, I never had to worry about getting an answer or an explanation to any of my questions, queries I had whilst studying Level 4. With the same day answer or following day, there is always an attachment with further examples and how to work out the answer.
The prompt marking, assignment tutor feedback and replies to your queries:
I normally submit my assessments on weekends, normally I have the result by Tuesday morning (lates) with an explanation of the errors. (if any ). My tutor is very good and patient with me as I was always getting back to him with small questions, that is not very clear to me, but he always comes back to me with reassurance and explanation so I understand where I went wrong in the assessment. He always makes me feel more knowledgeable and confident after exchanging emails.
E-learning resources – Premier Learning Programme and videos etc:
I normally look on AAT's website first for any previous paperwork and previous assessments. It was through social media that I became aware of the youtube video Premier Training had in almost every Unit. I am currently preparing for Level 4 Synoptic Assessment, for which my learning provider has some extra information on their website with extra notes and videos. You don't see them on the AAT's site. I am feeling confident that I have PT as my provider and will pass the assessment the first time.
The flexibility of distance learning:
I don't know where I would be without the flexibility of my studying! Distance learning gave me no pressure about completing my studies. I have taken a break for few months after I having a change in my career and moving house. It can be quiet overwhelming. All the team and my tutor were very supportive and gave me an explanation of what will happen when I was ready to come back after my break.
What you have achieved since starting the course i.e. grown in confidence, gained employment within accountancy, helped with your current job or enabled you to work self -employed?
When started with Premier Training I was a Finance Assistant and thanks to studying level 4 I got offered a job as Research Finance Officer. this has been over a year ago and I have to say my understanding of Level 4 units has never been better! it's such a great help as you get to use all that knowledge in your job. The numbers do actually make sense when preparing financial statements and having a meeting with the academics. Its also gives me great confidence at work and I am more happier at home.
Edith Tooth
(AAT Professional Diploma in Accounting)