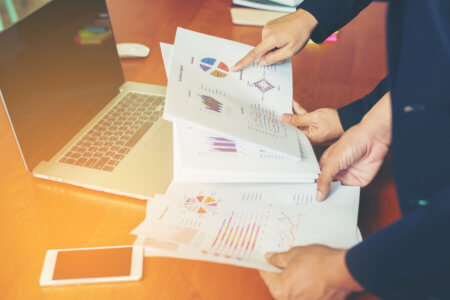 Thanks to the wonderful support I received from Premier Training I passed my AAT Access exam with flying colours and I'm now deep into my studies for the Foundation course. With them I have gained the confidence in my ability to "Learn new things" and I'm now able to look to the future with great deal more optimism.
My ever patient tutors were always quick to reply to my queries and steer me in the right direction when I found myself struggling with my studies, they've helped me through everything from simple yet long forgotten mathematical formula, the dreaded pre-exam nerves and more "What the heck does <insert confusing Accounting Term here> mean?!!" questions than I can count.
My course advisor was always helpful and again, quick to respond when life continued to throw me curve balls and I had to rearrange my time table multiple times. Even when I was losing my head over the latest 'complication' in my life she keeps a cool head and a cheery and understanding attitude.
Through the flexibility of distance learning, I can continue to learn whilst balancing other commitments in a way that I wouldn't be able to in a more traditional academic setting.
Distance learning opens doors to people that thought they couldn't change career direction due to real life commitments.
I only wish I'd know about AAT distance learning courses years ago!
Sara Jones
AAT Access & Foundation Certificate in Accounting