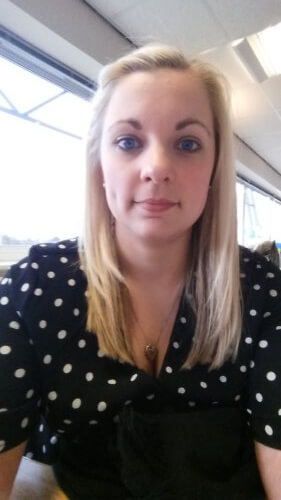 Currently studying Level 4 AAT with Jeff Grimston as my tutor. Always comes back with helpful feedback and assignments are marked very quickly. More than happy to go over any topics you find hard to grasp.
The online assignments are a great indicator on areas you excel in and other areas you need to focus on more.
I work in an accounts department as an accounts assistant and by doing AAT I have been able to take on more challenging work tasks and have grown in confidence in general with day to day accounting tasks.
I would thoroughly recommend Premier Training. One of my college friends has already started with them as well as a change from college learning as was more flexible studying by distance learning.
Laura Loader
(Level 4 AAT)