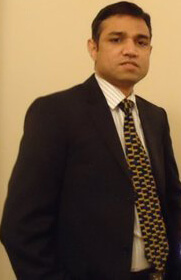 I am very grateful to Premier Training for helping me in successful completion of AAT Level 4 and gain the status of MAAT.
I am really impressed by the quality of support from all tutors, who are very professional, knowledgeable and supportive. My thanks are due for Kay Jones who is indeed a best Tutor among premier Training academic staff having great command over AAT Modules. I am also thankful to course advisor Jane Hasler as well for her kind support and help.
I would strongly recommend my all students to join Premier training if they are looking for a professional Accounting Institute in UK.
My best wishes are for Premier Training.
Qazi Awais Amin – AAT Level 4 
PhD Student