2,551 total views, 2 views today
Premier Training is now a registered learning provider for the Skills Funding Agency Professional Career Development (PDCL) Student Loans. If you are interested in applying for a professional career development loan to study a qualification on our AAT courses via home study / distance learning, please visit the following website to find out more:
https://www.gov.uk/career-development-loans/overview or contact a Premier Training course advisor on 01469 515444.
Professional and Career Development Loans are bank loans to pay for courses and training that help with your career or help get you into work.
You may be able to borrow between £300 and £10,000.
Loans are usually offered at a reduced interest rate and the government pays interest while you're studying.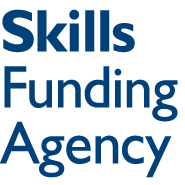 Overview for applying for a professional career development loans
Order an application pack.
Fill in the application form and send it to your bank.
Your bank will decide if you qualify for a loan.
You take out the loan with your bank and agree to their repayment conditions.
You can order an application pack from the National Careers Service.
For professional career development student loans you should apply 3 months before your course starts to give the bank enough time to process your application.