Work for an Award Winning Training Provider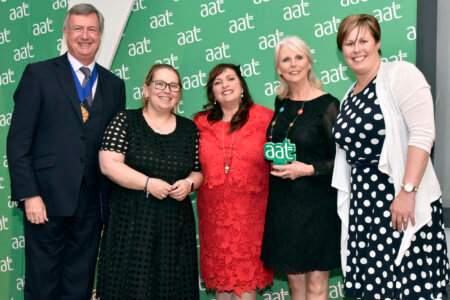 Premier Training is one of the leaders in distance learning based in Immingham, offering a multi-award winning service to accounting students nationwide. We are looking to add to our team of Course Advisors and we need people who are passionate and committed to supporting our students and developing strong working relationships across the business, and who are driven by the desire of offering a service that is nothing but the best.
Duties:
You will be required to work within a team of course advisors and apply proficient telephone skills forming and developing student relationships. Your role will include administration duties that are required to be completed in an accurate and timely manner and deal with current and prospective student enquiries promptly and efficiently both by telephone and email.
As part of your role you will also be expected to work on social media, promoting Premier Training through our Facebook sites, Twitter and LinkedIn and developing innovative ways to promote our services to potential and existing students. Experience in Marketing would be an advantage as our materials are constantly being re-developed to ensure they meet our high standards.
You will be dealing with enrolments both online and via the telephone, promptly dispatching study materials, setting up the course timetables, guiding the students through their online resources and general course queries such as booking exams. You will take pride in making sure the students' enrolment and learning experience is positive and successful.
You will need to be goal orientated with a proactive approach to sales and be confident and self-motivated. Although you will not be required to cold call you will need to be influential in communicating information by demonstrating a broad knowledge of our courses, fees and operational procedures. Ultimately your goal will be to encourage prospective students to enrol with Premier Training.
We are evolving all the time and are looking for someone who likes to get involved and promote ideas that will enhance our training and benefit students.
Full training will be given, however it is essential that you have:
Excellent communication skills
Experience using Microsoft Word, Excel and Access
Excellent organisational skills
Experience in administration
Ability to work under pressure and towards deadlines
Want a long term career that allows you to progress
Welcome a challenge and want to succeed
Enthusiastic and committed
A willingness to learn new skills
Experience of social media and marketing.
To apply please send or email your CV to:
Samantha Hannigan
Premier Training
Prince Henry Drive
Queens Road
Immingham
N E Lincolnshire
DN40 1QY
Telephone: 01469 515444
Email: sam.h@premiertraining.co.uk