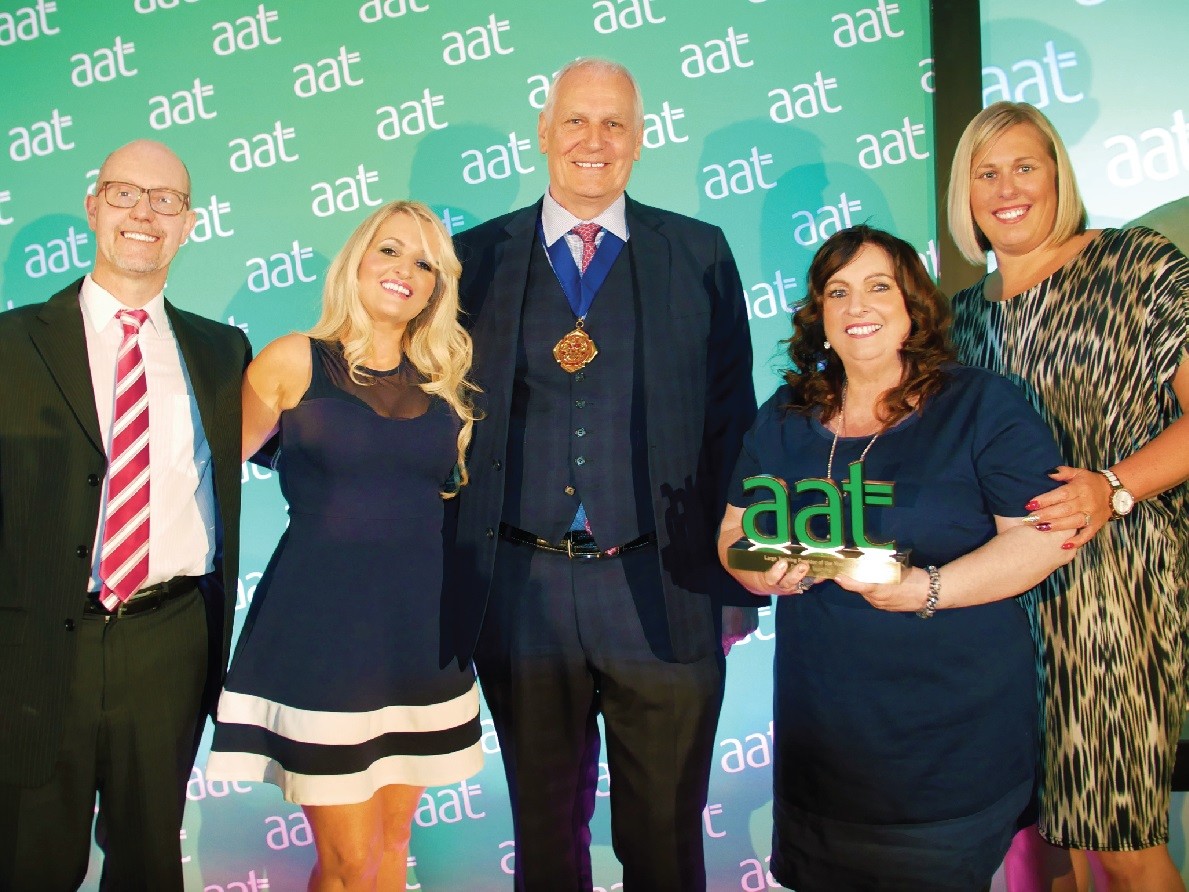 Large Training Provider of the Year
"In this category is the award for Large Training Provider of the year. This recognises the excellence of providers with more than 300 current AAT students.
The range of shortlisted entries, from FE, private, Distance Learning and International providers shows just how good the entries for this category were. It's fair to say all those shortlisted deserved to win, but there could only be one winner. Their application was outstanding, demonstrating a commitment to Cloud accounting, with all their staff achieving Xero Adviser certification status, and the line 'We must ensure that our students of today are properly prepared to be 21st Century accountants," helped to nudge them into first place.
The winner of Large Training Provider of the year goes to: Premier Training" – Vernon Anderson, AAT President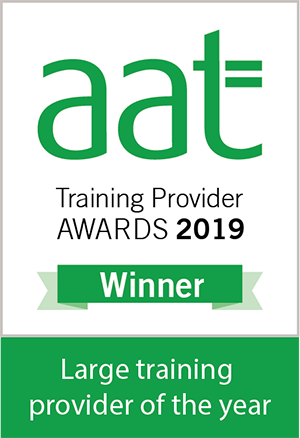 Lifetime Achievement Award
"The Lifetime Achievement Award gives us the opportunity to say a very special thank you to a tutor who has given more than 20 years ommitment to the AAT.
Tonight we get the chance to recognise this outstanding achievement made by Jeff Grimston, MAAT, Premier Training. Compassionate, caring and empathetic are just three words regularly used to describe Jeff.
Jeff has a passion for helping his students and as the submission details "he always seems able to put complex accounting techniques or difficult concepts into a format that every student can understand." He is a true AAT advocate; he still proudly carries the MAAT letters, and has been a member for over 20 years.
So, without further ado, please join with me in congratulating the winner of the AAT's Lifetime Achievement award, Jeff Grimston, Premier Training." – Awarded by Vernon Anderson, AAT President