155 total views, 1 views today
Work for the best AAT Distance Learning Training Provider 2016!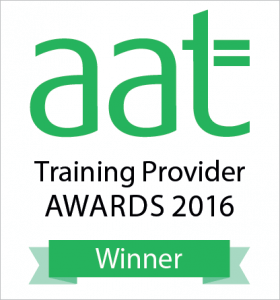 Premier Training has been awarded the best training provider because we offer the most comprehensive, innovative and supportive distance learning package available. Everything we do is driven by the simple philosophy that the student comes first. With our plans to expand and innovate this is a very exciting and challenging role for the right candidate!
We provide a wide range of study materials across all levels of AAT qualifications, with our creative team developing modern interactive resources on the MyPTA platform, including e-books, videos, online questions bank, and audio-recordings to supplement more traditional materials and tutor marked assignments/mocks.
Premier Training is at the forefront of social media with the development and sponsorship of the Accounting Student Network (ASN) website, and its associated Facebook group, which is an online community including students, tutors and industry specialists.
Position: Programme Manager
Office location: Immingham, North East Lincolnshire
Employment type: Permanent, Full Time
Salary: To be negotiated
Vacancy closing date: 31st July 2016
The role
You will be responsible for providing effective leadership and operational management of your team. Supporting and working with the Operations Director to ensure the departments contribute and achieve Premier Training's objectives of trailblazing with our innovative student focussed provision that ensures growth in student recruitment.
You will have:
AAT Accounting qualification, equivalent or above.
Experience of e-learning platforms, blended learning, marking and assessment.
Excellent quality assurance and awarding body compliance knowledge.
Experience of managing and leading a programme team.
Experience of developing high quality study materials and resources.
Preferably hold D32, 33, 34/A1, V1 or TAQA certification or qualifications.
Drive and passion to inspire the team and thrust Premier Training into a whole new level of excellence.
Responsibilities:
The leadership of the programmes delivered within the curriculum area ensuring highly effective delivery of learning materials, support and assessment.
Ensure all targets set for marking, assessment, pass rates are regularly reviewed and monitored within the programme team.
To promote excellence in all aspects of the curriculum, management development and Innovation, and facilitate the sharing of best practice.
Effectively manage the programme teams to ensure all aspects of the provider's quality assurance, compliance and standardisation processes are fully implemented and maintained.
Effectively engage with awarding bodies and produce a robust self-assessment report.
Lead the team to create, write and produce new and innovative material to evolve our suite of e-learning study resources. This will include interactive videos, online questions banks, webinars, e-books etc.
Co-ordinate internal and external verification processes, liaising with awarding bodies and external verifiers.
Support the Operations Director to ensure that programme teams are consistently high performing effectively, including conducting performance review meetings.
Lead, motivate and support programme teams so that they can make a complete and valued contribution to the development of the programme.
Work with the sales and marketing team to raise the profile of the provider on social and other media platforms.
Developing and implementing policies and procedures which support the quality improvement of the programme team.
Any other duties of a similar level of responsibility as may be required.
To apply:
Please email your CV to: rose.crockett@premiertraining.co.uk
If you have any questions about the position please feel free to contact Rose Crockett or Jane Hasler on 01469 515444.