How to become an AAT Qualified Bookkeeper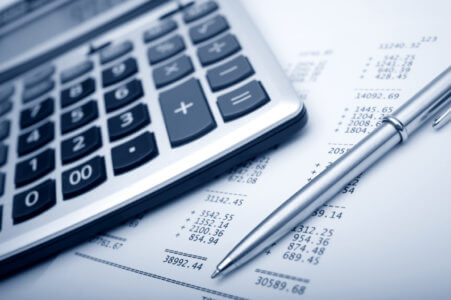 In July 2016 the AAT launched a new qualification enabling bookkeepers to become qualified and regulated by the AAT.
On completion of the following:
Level 3 of the AAT Accounting Qualification on the 2010, 2013 or 2016 standards or
Advanced certificate in Bookkeeping
You can apply to the AAT to become an Associate Bookkeeper and proudly display the letter AATQB after your name – denoting that you have reached qualified bookkeeper status.  It indicates the highest standards of professional conduct, up to date technical knowledge and commitment of ongoing learning.  It is very appealing to prospective employers to see students have gained this professional standard.  Furthermore, you can then go on to studying the final level of the AAT and work towards your MAAT status.

Benefits of the membership
AATQB designatory letters
Access to exclusive online resources
Networking events for AAT Professionals
AAT masterclasses
CPD access to record your ongoing professional development
Discounts
You can apply directly online https://www.aat.org.uk/membership/associate-bookkeeping-membership
The annual AATQB membership is currently £99 and does include your student membership if you are continuing your studies with the AAT.
If you wish to offer self-employed bookkeeping services, you will also need to apply for a practice license with the AAT.
This will enable you to offer self-employed services within the UK that is regulated and supported by the AAT. The license is awarded to members according to their qualifications, experience, and CPD.  Please note – if you offer bookkeeping services presently and have received the letters AATQB but not yet registered for a practice license, then you must apply for one.
The following services you are approved to offer if your license enables you to:
Bookkeeping
Financial accounts and accounts preparation for sole traders
VAT
Computerised accountancy systems
The license fee, including anti-money laundering supervision, is £140.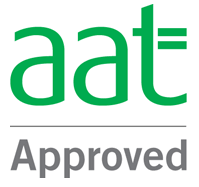 Other things to be aware, in order for your license to be approved, you will require the additional:-
Personal indemnity insurance (min £50,000) cover
To register with the ICO (Currently £35 per year)
If you have passed your level on the AQ2010 or older, then you will need to pass two short exams (which are similar to the green lights test and can be done anytime from home) on Money Laundering and Professional Ethics.
Professional reference
Work experience
To become an AAT Qualified Bookkeeper apply here: https://www.aat.org.uk/about-aat/applying-for-an-aat-licence
To star your bookkeeping journey you can enrol onto the following courses:
The AAT Foundation Certificate In Bookkeeping (Monday - Friday delivery £17 postage and packaging)
Home Study Course
The AAT Foundation Certificate In Bookkeeping by the Association of Accounting Technicians (AAT) course is designed to ensure you obtain a sound knowledge of bookkeeping, developing the necessary practical skills to understand all areas of the subject.
Please note this course is the "AAT Foundation Certificate In Bookkeeping" not the "AAT Foundation Certificate in Accounting". If you would like detailed information about this course please click here or speak to a course advisor on: 01469 515444.
Updating...

AAT Advanced Certificate In Bookkeeping (Monday - Friday delivery £17 postage and packaging)
Home Study Course
If you're looking to take the next step in your bookkeeping career, our Advanced Certificate in Bookkeeping will equip you with the advanced skills you need to widen your client base or become invaluable to your employer. Aimed at experienced bookkeepers, the course will cover areas such as double entry bookkeeping, financial statements, intermediate spreadsheets, software use and professional ethics.