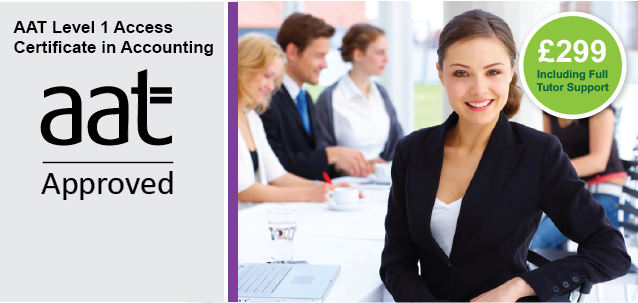 The  AAT Access Level 1 Certificate in Accounting is a new flexible home study accounting qualification launched in January 2011. Accredited under the Qualifications and Credit Framework (QCF), it is designed to help less experienced adults and young students (16 – 19) gain the skills and confidence to build a career in business or accountancy.  It will also help students who are not ready for the AAT Level 2 – this may be because they:
Lack confidence
Speak English as a second language
Prefer more support or a stepped approach to grasp the accounting concepts
Study AAT From Home
The opportunity to develop business skills and grow in confidence will help them to move into the workplace or progress to the Level 2 AAT Accounting Qualification.
For in-depth information regarding AAT Access Level 1 Certificate in Accounting course units, tutor support, study materials and course fees please click here
There are no products in this group.
Updating...