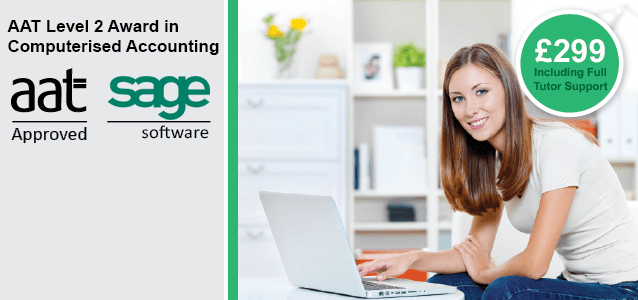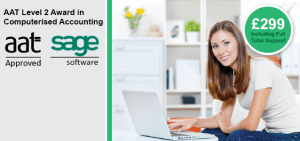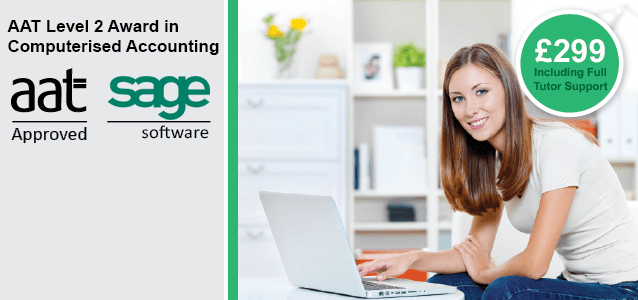 The AAT Level 2 Award in Computerised Accounting is a short qualification with one unit. Developed as a stand-alone nationally recognised qualification, the Award in Computerised Accounting is perfect for those who need to get to grips with computerised accounting software and enhance their current knowledge, allowing them to use such software in the work environment. This single unit qualification is available at AAT Level 2 on the QCF.
Qualification breakdown
Enter accounting data at the beginning of an accounting period
Record customer transactions
Record supplier transactions
Record and reconcile bank and cash transactions
Be able to use journals to enter accounting transactions
Produce reports
Maintain the safety and security of data held in the computerised accounting system
Aims of the qualification
On completion, students will be able to use a computerised accounting system to enter accounting transactions, perform a reconciliation, correct errors and produce a range of reports. They will also be able to maintain the security of accounting information using passwords and backup routines
For in-depth information regarding AAT Level 2 Award in Computerised Accounting course units, tutor support, study materials and course fees please click here

AAT Foundation Award In Accounting Software (Monday - Friday delivery £17 postage and packaging)
All businesses must keep a record of their income and expenses and the records should be as detailed as possible. For some, the idea of spreadsheets, general journal books and ledger sheets is a time consuming and ineffective method of bookkeeping. For businesses sage computerised accounting is essential and therefore employers will search for suitable employees with both manual and computerised bookkeeping skills.
Current and potential clients/employers like to know that their financial professionals have been fully trained demonstrating that you have expertise and skills in Sage Accounts. The sage computerised accounts course is designed for a wide range of students:
Small business owners needing control of their accounts
Employers wanting to train existing employees in how to be competent using the Sage Software
Freelance book-keepers and accountants looking to further their career
If you are NOT already registered with the AAT there is an option to include your AAT Registration fees of £40 in your course fee. Please indicate below if you would like to do so:
Updating...