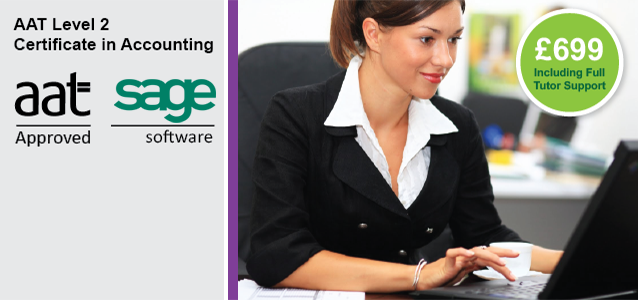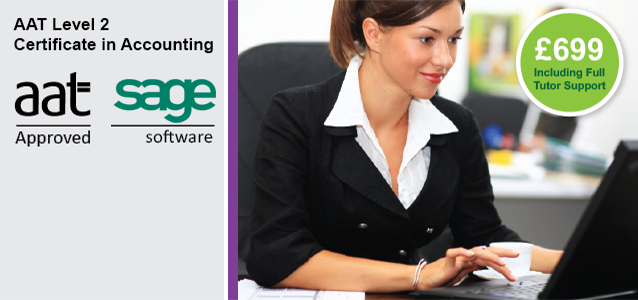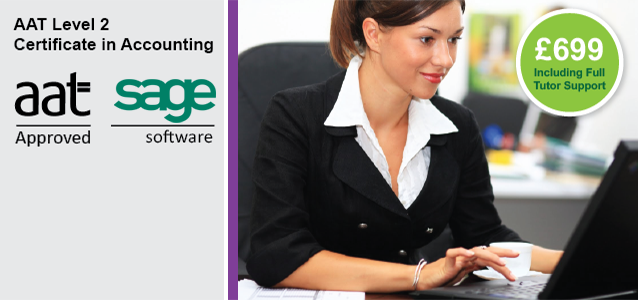 The AAT Level 2 Certificate in Accounting Qualification is an internationally recognised qualification that is based on practical, real-world accounting knowledge you can put to use from day one. The AAT qualification is recognised and respected by employers providing students with excellent and secure career prospects for both employment and self employment.
You do not require any previous qualifications or work experience to begin this AAT course and on completion you will be equipped to work in any area of finance and enjoy a varied and challenging role. You will finally be one of the lucky ones that can honestly say "I look forward to going to work on Monday morning!"
If you have work experience or qualifications within manual bookkeeping there may an option to claim exemption from the AAT Level 2 Certificate in Accounting and start at AAT Level 3 Diploma in Accounting.
To see if you are exempt click here to access our online AAT course quiz which has questions that are designed to help the tutor's at Premier Training assess and advise which is the most suitable level for you to start at. If you wish to take the test, please complete then click submit. The quiz is then automatically emailed to a Premier Training tutor for prompt marking and a Premier Training AAT course advisor with contact you with the result.
For in-depth information regarding AAT Level 2 Certificate in Accounting course units, tutor support, study materials and course fees please click here
There are no products in this group.
Updating...